How to buy land abroad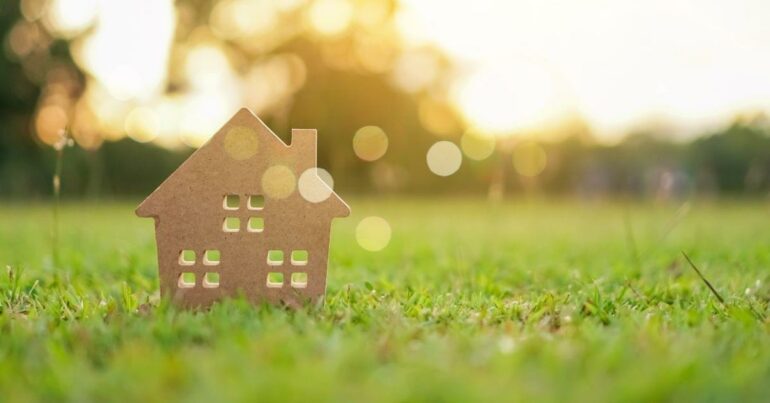 The overseas property search process is riddled with compromise. You know in your mind what makes up your perfect home – from the layout of the living area to the size of the pool – but in reality, it's almost impossible to find somewhere that ticks all the boxes. Rather than settling for a happy medium home that meets some of your specifications, there's a way to make your entire dream a reality: build your home from the ground up.
This exciting option allows you to design and build your perfect property without making sacrifices. Before you can start digging the foundations, however, you must find the right plot of land to build on. This guide explores the key elements of the overseas land buying process to help you secure your perfect plot safely and successfully.
1. Location location location
Most of us are well-drilled when it comes to knowing what to ask or look for when viewing bricks and mortar – from testing the water pressure on the showers to checking how old the boiler is. But comparing plots of land requires you to consider a range of different factors – such as road access, land categorisation, power and water supply, and planning laws.
As a general rule of thumb, consider areas where infrastructure is being invested in, where large developers are conducting projects and where new developments are well-regulated. Also, be clear on the reason for building your property before purchasing the land – holiday, retirement, emigration, holiday let or pure investment – because different locations will align with different requirements. For example, for a holiday let, you will want to purchase in a tourist hotspot where accommodation is in high demand during the summer months. Visit potential locations during the off-season as well to assess how quiet they become once the temperature drops.
2. Define your budget
Before you plan a viewing trip to your chosen country, you need to crunch some numbers and establish your budget. To do this accurately, there are some additional costs that you will have to account for when buying land – such as legal fees, taxes, professional guidance costs, disbursements and the cost of exchanging your money and sending it overseas. Budget for at least 10% on top of the purchase price to cover these buying costs.
A well-planned budget will save you from wasting time on unsuitable viewings and – crucially – will help you avoid any nasty financial surprises that could turn your dream into a nightmare.
3. Build your team of experts
Don't let the technical elements of the overseas land buying process – such as legal and financial regulations – complicate or even derail your plans. To keep everything on track, assemble a team of professional specialists who can provide you with vital information when you need it – giving you peace of mind amid a blizzard of confusing rules, regulations, and financial uncertainty.
This team should be made up of:
An estate agent: Someone with the knowledge needed to help you find the right plot of land in the right location.
A lawyer: Someone with the qualification, knowledge, and experience needed to help you negotiate the local planning laws.
A currency specialist: Someone with the currency market knowledge needed to shield your budget from currency risk: unpredictable gains or losses due to changes in the value of one currency in relation to another.
4. Research the rules and regulations
Don't be daunted by the rules and regulations associated with buying land in another country. Augment your team of experts with your own research and knowledge of the planning protocols in the countries you're considering.
To give you a head start, here's an overview of some key considerations in the two most popular destinations with overseas property hunters:
Spain
Land in Spain has five general classifications in terms of planning:
Suelo urbano (urban land): Land that's generally within cities or close to towns and villages, and is clearly marked on the local plan (plan general de ordenación urbana) – which is available to view from the town hall. Suelo urbano land typically has all the services established.
Suelo urbanizable: Land that's in the process of being re-zoned so it can be sold and legally developed.
Suelo urbanizado: Land for sale which is fully urbanised, meaning all the services are already established – such as roads surfacing, pavements, street lighting, drainage, mains water, mains electricity, and telephone landline.
Suelo rustico: Rustic land is governed by both national law and the laws of the autonomous regions – and belongs to the jurisdiction of a local town hall. Obtaining permission to build on this type of land is often difficult.
Protegido: Development on heavily protected (protegido) land requires authority from several bodies, such as environmental protection and road authorities, in addition to the local government.
France
Estate agents (agents immobiliers) will identify whether plots of land for sale in France come with permission to build (certificat d'urbanisme). The certificate is essentially an 'in principle' planning consent – not explicit planning permission for a project – for which specific approval must be sought. It will identify if there's a right to build on the land and under what conditions.
Before starting any construction work, you must submit a planning application (demande de permis de construire) and a works declaration application (demande de déclaration préalable).
5. Choosing a currency specialist
Choosing a currency specialist is equally as important as selecting an estate agent that can find you a plot of land and a lawyer that can ensure your purchase is legally watertight.
Exchange rate fluctuations have the potential to make your plot of land more expensive during the protracted buying process. A currency specialist will work with you to prevent these market movements from causing the cost of your land to disappear out of reach between agreeing on a price and paying. For example, they can help you lock in a current rate for future payments using a forward contract – securing the price of your dream home when the time comes to pay.
To shield your land buying budget from currency risk throughout the land buying process, click here to compare providers.