5 Reasons to use a foreign exchange company for your currency transfers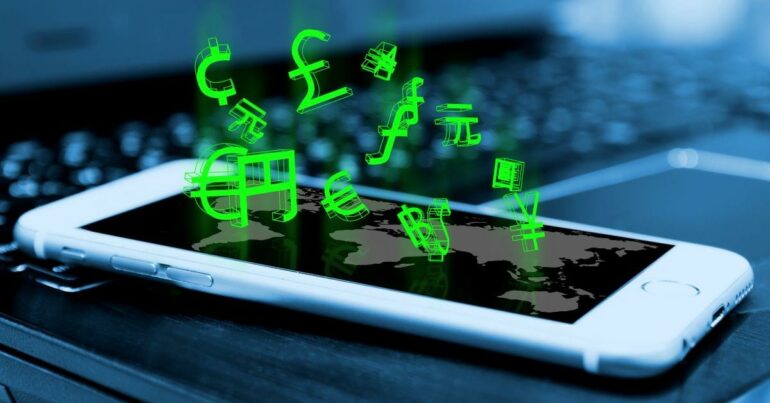 When managing your finances, making smart decisions about how you move and convert your money is important.
So, if you are looking to transfer money internationally and wondering which method is the best for you, a foreign exchange company can be a great option for sending currency abroad and ensuring you get the most out of your currency transfers.
These companies make currency transfers efficient and cost-effective with access to the latest market rates, low fees, and secure transfers.
Here are five reasons to consider using a foreign exchange company for currency transfers, instead of your bank.
1. Currency transfers become an efficient and cost-effective process
Currency transfers are essential to international business and commerce, but they can be difficult to manage. Fortunately, foreign exchange companies exist to make currency transfers a much simpler and more cost-effective process.
A foreign exchange service provider can help you send money abroad quickly and easily, ensuring you get the best exchange rate possible.
Many foreign exchange companies offer their clients access to a wide range of currencies, making sending money to countries worldwide easier. They also often provide personalized service, allowing you to speak to a currency transfer specialist who can answer any questions about the process.
A foreign exchange company typically provides competitive exchange rates, making it easier to save money when sending money abroad. This can reduce your costs significantly compared to more traditional money transfer methods.
Additionally, foreign exchange companies often offer faster and more secure transfers, reducing the risk of money loss or delayed payments arriving at their destination.
A foreign exchange company allows you to track your payments in real-time. This allows you to keep an eye on exactly where your money is going and when it gets to the receiver, giving you greater control and peace of mind when dealing with international payments.
2. You can plan ahead
A foreign exchange company can be invaluable for those who need to send money abroad. These specialist foreign exchange service providers enable you to plan and take advantage of the best exchange rates available.
For example, let's say you send money overseas to a family member. By using a foreign exchange specialist, you can research and monitor exchange rates in advance and make the transfer when the rate is most favorable. This will help you save on fees and exchange costs associated with international payments.
These companies can often provide tailored advice specific to your individual needs, such as payment options, timelines and other important details.
3. Access to specialist tools and products
A foreign exchange service company can also provide customers with tools and products to make international money transfers and exchange rates easier to understand.
And of course, being able to log into a secure online platform and mobile app to make an overseas payment easily and efficiently at any time.
For example, you may have the option to set up notifications to alert you when your chosen exchange rate is reached. You can easily and quickly send money abroad with a reliable foreign exchange.
Most foreign exchange companies also have currency converters available so that you can effortlessly convert international money transfers and compare exchange rates.
This makes it easy to understand how much money you'll need to send and any fees associated with the transaction.
Aside from currency converters, you can also access articles and infographics from a foreign exchange service provider that can keep you updated with the latest trends and happenings in finance.
This makes it easier to stay informed on the current exchange rate and currency transfer specialist advice so that you can make informed decisions about your international money transfers and payments.
4. Transparent fees
When transferring money internationally, you must be aware of the fees you may be charged. Many high street banks can charge additional fees for international payments and their exchange rate markup.
This means that the amount you end up paying could be significantly higher than the original transaction amount.
Fortunately, FX companies provide a transparent alternative. FX companies only charge a low transaction fee, which is always made clear before any payment is made. It makes it easy to plan and budget for the cost of any currency transfer.
Furthermore, FX companies usually offer more competitive exchange rates when compared to high street banks, meaning you get more value for your money. By using a foreign exchange company, you can ensure that your international payments are hassle-free, with no hidden costs or additional fees.
5. Security of payments and good reputation
When sending money abroad, the security of payments is a top priority. A foreign exchange company, also known as an FX provider, is an ideal option for international money transfers as they provide an extra layer of security and trustworthiness.
This is because FX companies have established reputations in the international payments sector and are well known for offering reliable services.
FX companies will typically offer you access to better exchange rates than banks and other transfer services, so you can be sure you are getting a good deal when you send money abroad.
Plus, with the help of a foreign exchange specialist, you can have peace of mind that your funds will be transferred securely and quickly, reducing the chances of any fraud or errors.
Closing thoughts
You can't go wrong with a foreign exchange company when it comes to international money transfers globally. These companies have the expertise and experience to ensure your international money transfers are secure and cost-effective.
They offer competitive exchange rates and provide access to a wide range of transfer services that make sending money abroad easier than ever. Foreign exchange specialists have the knowledge and understanding to help you navigate complex currency markets.
With the help of a foreign exchange service company like the ones listed on MyCurrencyTransfer, you can rest assured your money is in good hands.