French Mortgage Advice – An Interview With French Mortgage Direct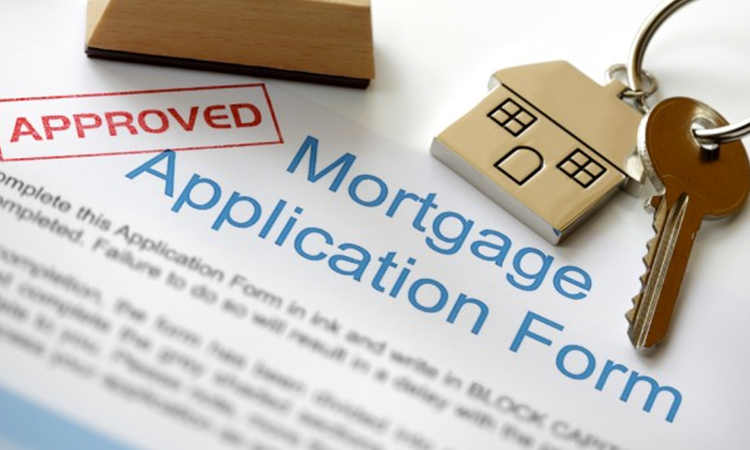 Together with sending money abroad, getting a mortgage in France is one of the key parts of the overseas property process you need to take particular care with. With this in mind, MyCurrencyTransfer.com took some time out to prepare a two part French mortgage guide that will hopefully make the application process that little bit simpler.
We interviewed Sharon Hill of French Mortgage Direct. We wanted to know a little more about getting a mortgage in France, the application process and what advice she would give to individuals applying for a French property mortgage.
What documents do you need to apply for a French property mortgage?
Sharon: French mortgage lenders will require documentary evidence of all of your income and debt related outgoings, so that they can build up a clear picture of your financial situation. They will need documents such as your last three months payslips, last 3 years tax returns or P60's, recent mortgage, loan and credit card statements as well as the last three months bank statements for all accounts held so that they can check there are no other debt related outgoings and also to ensure that there are no missed payments and that your financial housekeeping is in order. Finally, proof of savings, proof of address and proof of identity are also required. For self employed applicants or Company Directors, the banks will need the last three years accounts and an accountant letter confirming turnover, profit and Directors income. Of course, this list is not exhaustive and requirements do differ from bank to bank. Remember, France do not have a Credit Search system where banks can see all your loan information so therefore they must do all the detective work themselves.
What is a Compromis de Vente?
Sharon: The Compromis de Vente or Promesse de Vente as it is sometimes referred to, is an initial legal contract whereby the vendor and the purchaser commit to the transaction and all of the conditions encompassing the sale/purchase such as what is included, what the property consists of, whether it has mains drainage etc.  It is signed after the purchase price has been agreed and sets out a time frame for the transaction to complete. Ownership is not transferred at this stage but once the Acte Authentique (final deed) has been signed further down the line.
Private buyers may include a clause within the Compromis de Vente stipulating that they require a mortgage to purchase. This clause is called a "Clause Suspensive pour Obtention d'un Prêt" or similar. It is essential to ensure that it is included if you will avail of a French mortgage, as without you are consenting to purchase without a mortgage and if you cannot finance your purchase you would be liable for damages and lose your deposit.
What is the application process for a French property mortgage?
Sharon: Once you have found a French property and had your offer accepted, you will be asked to sign the Compromis de Vente. The Compromis should stipulate a certain time period in which you need to apply for your French mortgage. Once you have gathered all of your mortgage application documentation and it has been submitted to the bank, you can expect to have initial feedback within a week to ten days, although this does vary according to the time of the year and the number of applications the bank has to treat.
Your application will be considered by the bank and either they will ask for some extra documents or have questions, or, they will be ready to agree the mortgage subject to valuation of the property and life insurance; both of which need to be in place before a formal mortgage offer can be issued.
After everything is in place a mortgage offer will be given and sent to your home for signature. The mortgage offer is valid for one month and there is an 11 day cooling off period which you must respect before signing to accept it and then returning it to the lender. Once you have accepted the mortgage offer, the mortgage is available for 4 months and completion of the purchase usually takes place during this time. If completion can not take place within the 4 months, it is often possible to request an extension from the lender.
What are the pitfalls to watch out for when applying for a French property mortgage?
Sharon: Firstly, I would say don't assume that a French lender will automatically understand your finances! If your situation is complicated it could work against you even if you are largely within the banks eligibility criteria. Expert advice and preparation to ensure that your application is clear and well presented is essential.
Secondly, beware of headline rates! Sometimes you may see a low rate advertised but it could just be a headline rate used to draw in new customers. Tracker rate mortgages are all based on one of the Euribor indexes plus a bank's margin so you need to consider which index is being used, and what the banks margin is in order to ascertain what your rate will be after the promotional rate period.
interview ends. 
From the whole team at MyCurrencyTransfer.com, we hope you have found our French mortgage guide useful.
About French Mortgage Direct
French Mortgage Direct is a fully licensed, independent mortgage broker based inFrance, specializing in arranging French property finance for non-resident clients since 2004.
With an extensive network of national, local and private banks, French Mortgage Direct offers a complete service including mortgage quotes and assistance in opening French bank accounts and arranging insurance.
For more information, please visit: www.frenchmortgagedirect.com