Top tips for selling property overseas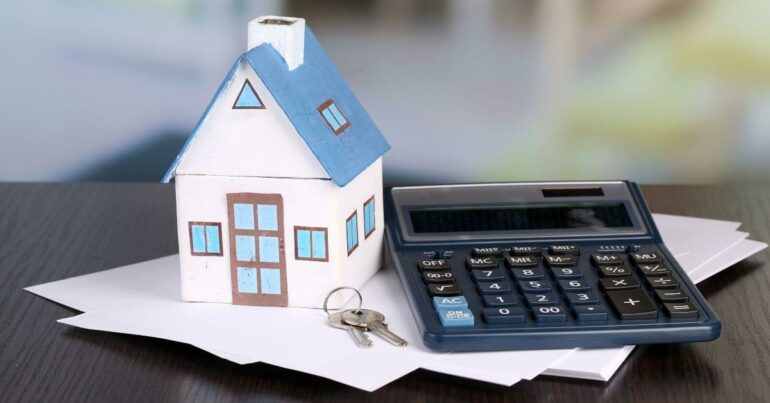 After years of living your dream, has the time finally come to sell your overseas home? No doubt you'll cherish all the amazing memories you made with your friends and family. But there's one experience you had during this time that will stand you in good stead now: the overseas property buying experience – which is similar to the approach you need to take when selling up. Or maybe you inherited a property in another country that you want to sell during what is already a stressful period. Whatever your reason for putting your overseas property up for sale, don't be fazed.
With a little know-how, you'll be rest assured that selling overseas should be no more difficult than selling in your home country. Here are some top tips to help you do this safely and successfully.
Avoid common mistakes
This list of common mistakes will help you avoid them during what can be a time-consuming and emotional process:
Overpricing: Don't let your emotional attachment to your home cause you to overprice it – otherwise it won't sell.
Selling out of season: If, for example, you own a property in warmer climes, the property market will be much slower during the winter months – meaning it may take longer to sell your home and you may not achieve your asking price.
Rushing listing photos: This is your chance to showcase your property's best assets and generate extra interest, so take photos during the day on a quality camera and give your place a good clean and tidy first.
Overlooking insurance: If you don't have an existing insurance policy for your home purchase short-term cover. This will protect you in the event of any accidents during viewings.
Covering up issues with the property: The survey is likely to reveal any problems with your property. So, act with integrity and fix any problems before putting your property on the market, or price it below market value to account for them.
Failing to prepare for the sale: Sellers who do not clean their property or take care of simple DIY jobs before viewings will fail to present it in its best light. Hire a professional cleaning service and handyman if you don't have time for these jobs.
Crunch the numbers
When you purchased the property one of the first things you had to do was calculate your budget. This time around it's worth getting an idea of how much your property is worth by researching the local housing market, so you know how much you will be left with after you've paid off the mortgage. Remember, you won't know the exact redemption (total outstanding) amount for your mortgage until you've exchanged contracts and have a completion date.
Professional guidance
Don't let the technical elements of a property sale – such as legal and financial regulations – cause you a headache. Get the right people on your side by assembling a team of professional experts early in the process: an estate agent, a lawyer, an independent financial adviser and a currency specialist. Their specialist knowledge and experience will empower you with the right information when you need it – helping you to sell your property successfully. Remember to factor their costs into your finances.
Finding an estate agent
You will have two main aims when selling your overseas property: getting the right price and selling without delay – a reputable estate agent will help you achieve both.
These tips will help you find an estate agent that works in your best interests:
Check they're registered with a regulatory body in the country in question.
Choose an agent with a real office with a real address.
Choose an agent with plenty of experience.
Read reviews and testimonials about their service.
Choose a proactive agent that responds quickly to your requests.
Finding a lawyer
Finding an English-speaking lawyer that specialises in property law should be near the top of your to-do list when you decide to sell up. Having researched their credentials and checked that they belong to the local bar association, take the time to brush up on the local legal system yourself.
Countries that attract British buyers – such as France and Spain – typically use the 'notarial system'. You will authorise the notary – called 'the escritura' in Spain and 'the notaire in France – to perform certain legal formalities like drawing up or certifying contracts, deeds, and other documents.
Your lawyer should offer a notarial service if you are unable to attend the sale of your property in person. It's usual practice for the seller to grant power of attorney to their estate agent or lawyer, allowing them to make the transaction and sign the deed on their behalf.
Finding an independent financial adviser
Tax: don't let the dreaded three-letter word give you sleepless nights during the selling process. An independent financial adviser (IFA) can help you take control of your tax obligations and reduce your costs when selling your property. For example, if you're a UK citizen and you earn income from renting your property to tourists or long-term tenants, you could be liable to pay capital gains tax on disposal of the property – your IFA can help you navigate such requirements.
Finding a currency specialist
With the selling process, legalities and tax all in the capable hands of your team of experts, there's another hurdle you'll need help overcoming: currency risk. From the fees for your specialist advice to the lump sum from the final purchase, every international payment you transact during the overseas selling process is exposed to fluctuating exchange rates.
These unpredictable market movements have the potential to dent the profits from your sale. A currency specialist will work with you to prevent them from driving up the cost of your international payments. For example, they can help you lock in a current rate for future payments using a forward contract – securing the value of your profits when the time comes to transfer them home.
To maximise your property profits when selling overseas, click here to compare providers.