Where should you live and work overseas?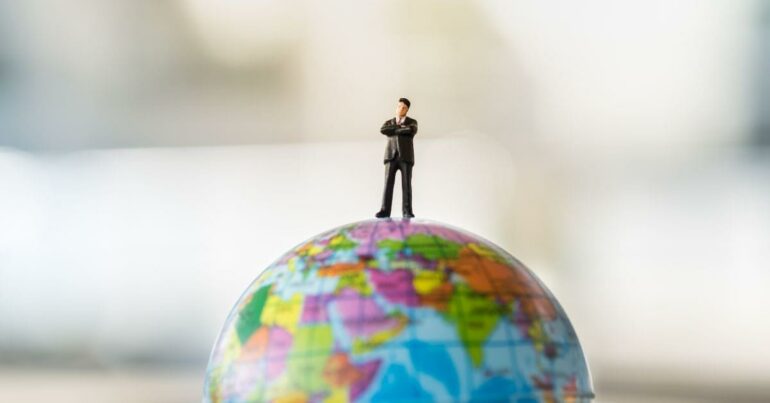 The world is your office – all you need is a laptop, a reliable internet connection and the support of a progressive employer who champions flexible working. Or perhaps you plan on embarking on a more traditional emigration journey. Whatever your inspiration for living and working overseas, you'll benefit from a long list of life-enhancing benefits when you arrive – from the cost of living to the beautiful weather.
Before you can plan your move you must decide which country ticks all your lifestyle boxes. To help you make an informed decision, we have researched four of the best and most popular places to live and work overseas.
Canada
Think of Canada and your mind probably drifts to sublime thoughts of the 'great outdoors' – a mind-boggling expanse of awe-inspiring natural beauty. But there's more to the second-biggest country on the planet than snow-capped mountains, glittering lakes, temperate rainforests, and wild beaches. What convinces people to stay long-term is the economic and political stability, cost of living, low crime rate, friendly locals, and world-class cities.
Canada is the only country to have three cities ranked in the top 10 of the Economist Intelligence Unit's Global Liveability Index 2022: cosmopolitan Toronto (number 8), ocean-fringed and mountain-framed Vancouver (number 5), and effortlessly cool Calgary (number 3).
The Express Entry system is a popular pathway for highly skilled workers looking to emigrate to Canada. The system streamlines the nation's visa application process. To qualify, applicants must be eligible for one of its three programmes: the Federal Skilled Worker Programme, the Federal Skilled Trade Programme, or the Canadian Experience Class.
Spain
You will live la buena vida – the good life – in Spain thanks to the weather, sangria, paella, affordable living costs, and the family-oriented lifestyle. Imagine swapping the 1,500 hours of sunshine that the UK averages per year for the 3,000 hours that the Costa del Sol (Sunshine Coast) basks in. Expats enjoy this wonderful lifestyle in spectacular surroundings. Spain's alluring landscape is defined by its golden beaches – but has more to offer than just sea and sand: towering mountains, ancient forests, world-class cities, and quaint countryside villages.
The InterNations Expat Insider Survey of almost 12,000 expats and organisations ranked Spain as the fifth best expat destination in the world in 2022. The report also crowned Valencia as the best city in the world for expats, with Madrid close behind in third.
Several Spanish visa schemes can unlock a life in the sun for anyone that wants to move their career there, including:
Golden visa: This residence visa is issued to non-EU nationals who intend to make a significant investment in the Spanish economy. To be eligible you must purchase real estate in Spain worth at least €500,000. Other eligible investments include buying shares in a company of at least €1,000,000.
Digital nomad visa: The scheme aims to attract entrepreneurship and is open to non-EU nationals. The visa is valid for 12 months or the duration of the employment period if it is shorter than 12 months – and can be renewed for up to five years.
Australia
Whether it's Melbourne and Sydney displaying their world-class city status or the nation as a whole flexing its lifestyle muscle, Australia knows a thing or two about global rankings. From happiness and quality of life to most liveable cities and best countries, the Land Down Under regularly finds itself in the top ten – and it's easy to see why: an abundance of jobs, earning potential, beachfront cities, outdoors lifestyle, and more hours of sun than you could shake a didgeridoo at.
There's somewhere for everyone in Oz: dynamic, cosmopolitan, and arty, Melbourne; the spectacular harbour and beaches of Sydney; relaxed and rural Perth; or a spot that's a little more remote – which won't be hard to find in a country that's around 50% bigger than Europe, but home to a fraction of the population.
So, how do you go about making this table-topper your home so you can enjoy endless summers and easy living? Australia's skilled occupations list is a good place to start – it shows which skills are in demand there. If your occupation is on the list you can make an expression of interest to the Australian government. The Temporary Skill Shortage visa is a popular option – this allows an employer to sponsor a skilled worker to fill a position they can't find a suitably skilled Aussie for.
United Arab Emirates (UAE)
The jewel in the UAE's crown is Dubai, with its skyline that touches the clouds, iconic palm-shaped islands, massive malls, and boujee beach resorts. But beyond the bling lies another six unique emirates: oil-rich Abu Dhabi, the UAE's capital; Sharjah, the nation's art and heritage centre; Ajman, home to the rugged Hajjar mountain range; Fujairah with its beautiful beaches lapped by azure waters; Ras Al Khaimah, known as the 'nature emirate' for its spectacular scenery; and the relaxed surroundings of Umm Al Quwain.
The nation has been built on a wave of immigration – with the expat community comprising a staggering 80% of the total population. This global appeal is underpinned by tax-free earnings, high living standards, and job opportunities that pay the big bucks.
With its coffers swelled by its dominant international workforce, it's no surprise that the door remains wide open for anyone that meets one of the UAE's entry requirements – from being employed by a company in the UAE that's willing to apply for and sponsor your residence visa, to buying a property in there, with your residence visa sponsored under the property.
A one-year Virtual Work visa is another option for anyone wanting to live and work in the UAE. This permits you to live in the country and continue working for your existing employer outside the UAE, provided you receive a monthly income of $3,500 (or equivalent in a different currency).
Currency transfers
Once you've decided where in the world you want to ply your trade, make sure you manage the international money transfers that are part and parcel of a move overseas. Don't let currency risk dent your finances, find the best deal on your international transfers by comparing the world's leading foreign exchange companies here.