Top 10 Tips For Expats In Singapore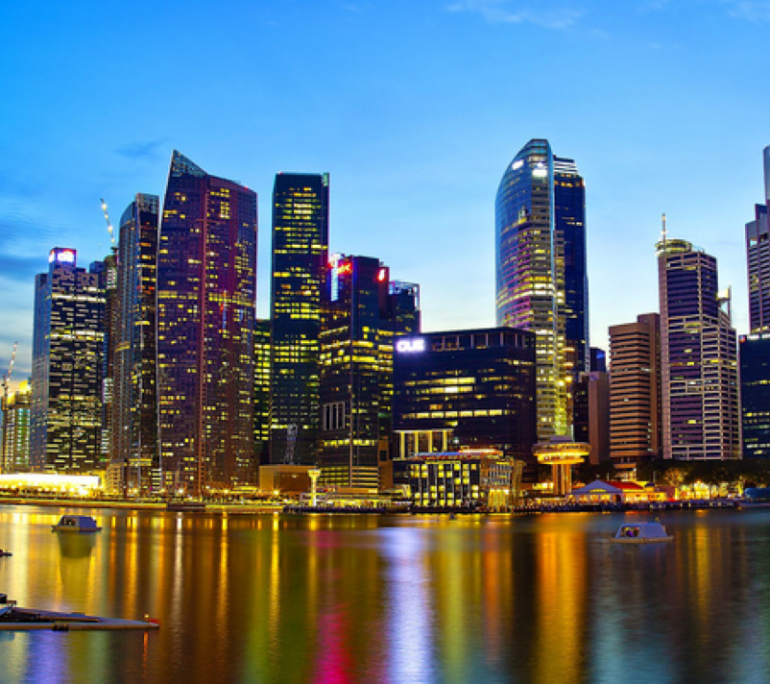 Moving to a new country is never easy and even if you spend weeks on preparation, there are still many unexpected hurdles you will need to overcome. First comes the homesickness, possibly a language barrier and there is always a mountain of paperwork to deal with.
The good news is that there are many ways you can make your transition to Singapore a smooth and enjoyable one. From saving money on foreign exchange transfers to choosing the best accommodation for your budget, here are 10 tips that will take you from being a Singapore newbie to a confident citizen in no time.

1.  Working In Singapore? You'll Need An Employment Pass Endorsement
Before you can work for a company in Singapore, you'll need an Employment Pass Endorsement. To get one you will need to submit your passport and white immigration card to your employer's HR office. You will also need to complete and sign a health declaration certificate that your company will provide.

2. Finding The Right Accommodation
Grab yourself a copy of the Straits Times and take a look through the accommodation classifieds for the lowdown on the best properties available in your area. Singapore is largely split into districts and accommodation varies. It's a good idea to do a flying visit to Singapore before you arrive so that you can check out the different areas, the amenities available and the location of transport links.

3. Learn Singlish
Singlish is a language that is native to Singapore and which is based on the English language. In fact, it is Singapore's second language and so it pays to learn as much as you can about this language. Combining words from the English, Malay, Cantonese and Hokkien languages, Singlish is a very interesting language and one that also contains elements of American and Australian slang. You'll pick it up as you go along and find yourself fluent in Singlish in no time.

4. Be Prepared For A Culture Shock
If you've been living in your home country for many years and have no idea what living in Singapore might be like, it's time to do some research. The more you immerse yourself in Singaporean life, the smoother your move will be.
By living in a Singapore hotel for a few weeks you can get acquainted with local life and start to learn about the local culture and what is acceptable, legal and enjoyable. Pick up a phrase book, practice some simple greetings, eat where the locals eat and find out what you can about other expat communities.

5. Prepare Yourself Financially
Are you going to be moving money from place to place before, during or after your migration? If you are, you will need to find a good money transfer company. A money transfer specialist will help to ensure you get a good exchange rate no matter what currency you are converting from and help you to get access to the best transfer deals. Don't be tempted by backstreet money transfer agents as costs can run high and security is not always a top priority.

6. Chewing Gum Is Illegal
Before you arrive in Singapore, make yourself familiar with local law. Chewing gum is illegal in Singapore and you could land yourself in hot water if you are spotted chewing gum, even at the airport. The good thing is you won't need to worry about chewing gum stuck to the bottom of your shoe or restaurant tables!

7. Eating In Singapore
Food is a big thing in Singapore. The Singaporeans love it, they are proud of their local cuisines and there are plenty of places to sample it. Coffee shops feature on every corner and if you are looking for a cheap but delicious meal, you can find what you need at one of the many hawker centres that are available. These centres are home to dozens of food stalls selling great street food and drink. Food courts, convenience stores and huge supermarkets are also in abundance.

8. Keep Your Money And Personal Belongings Safe
It can be easy to be mesmerised by the sights and sounds of a new city, but that shouldn't mean you lose sight of keeping your money safe. Always be wary of pickpockets, especially in crowded markets or train stations and keep your money and valuables safely out of reach and sight.

9. Tipping Is Not Always Expected
Unlike many other countries, tipping at a Singapore restaurant is not expected. That is because you will always be paying a service charge that is split between employees at the end of the month. On the other hand, it is common to tip upmarket hair and beauty salon employees and you will usually need to part with about 10% of your bill.

10. And Fido Came Too
If you are planning on bringing your cat, dog or other pet with you to Singapore, it is good to know about quarantine laws before you get started with your migration. Cats and dogs not from the UK, Ireland, Australia or New Zealand, must be kept in quarantine for at least 30 days upon arriving in the country. You will also need to request an animal import license from the City Veterinary Centre two weeks before your arrival.

And Finally…
Moving to a new country doesn't have to be an ordeal. If you do your research before you move, acquaint yourself with the local culture and use professional and trustworthy services, you can make your transition a smooth and enjoyable one.