Watch British TV Abroad: Top 5 Products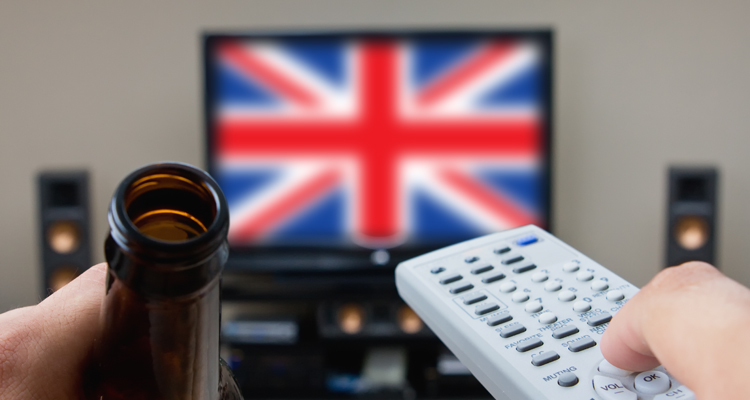 Good morning and welcome to yet another edition of the ever-popular MyCurrencyTransfer TV. As an expat, it can be incredibly frustrating missing out on all your favourite soaps, Premier League football, or the latest episode of Britain's Got Talent. Thankfully, there are a number of services offering expat television abroad, giving you the ability to watch Eastenders and Coronation Street from the comfort of your new or second home. You'll never have to miss those home comforts again.



So here goes, the top 5 services to watch British TV abroad:
UKTVeverywhere.com
The service has been endorsed on Twitter by the likes of Piers Morgan and Sir Alan Sugar. In the words of recently axed CNN anchor Mr Morgan, "about to watch #footballfocus in NY using UKTV everywhere, amazing device. Highly recommend to all Brits living abroad." This state of the art TV system is well worth checking out for British expats looking for home country telly. The product uses a small, remote control set top box.
TVwhenaway.co.uk
Next up is TVwhenaway.co.uk. For £39.99 per year, you can watch unlimited hours, with instant access, mixed in with a 100% money back guarantee. Connecting into TVWhenaway.co.uk is simple, you are allocated a UK IP address giving access to amongst others; BBC iPlayer, ITV Player, 4oD, SkyGo and Netflix. Sign up process is via Paypal.
ViewTVabroad.com
Thirdly, we think ViewTVabroad.com is a pretty neat solution for expats looking to watch UK TV abroad The service is priced at £6.49 per month, appealingly also including US TV. You are provided with a VPN, which stands for Virtual Private Network to the ViewTVAbroad servers. Get in touch with the team as they offer free trials. Set up is pretty much instant with a username and password provided by the ViewTVabroad team.
WatchUKTVanywhere.net
These guys offer you access to British TV from anywhere in the world! All that is required is a simple Broadband connection, computer and access to a UK based VPN. Supports the following platforms: Windows 8, 7, Vista, XP, Mac OSX, iPhone and Android. Once again, secure sign up is via Paypal and after your free trial. WatchUKTVAnywhere will cost you just £4.95 after your trial period.
expattelly.com
Last but not least, check out expattelly.com. One year access costs just under 60 Euros for 1 years access. Subscribers can check in to 'On Demand' television channels directly from your PC or laptop from over 160 countries. Like other providers we've covered, you can also get access to USA TV, perfect if you are a US expat. Never do you have to miss another episode of Come Dine With Me ever again!
So there you go, some awesome options for watching British TV abroad. Before you make your purchasing decision, take a couple free trials and work out which provider suits you best. We hope you enjoyed today's episode of MyCurrencyTransfer TV, and look forward to seeing you next week.
If you have any questions or thoughts, feel free to email me directly [email protected] or tweet in to us using our twitter handle @mycurrencytrans
Thank you for watching and we look forward to seeing you next week.
Written by Dan Abrahams on Google+