Moving to Spain: 5 top tips to make your relocation a success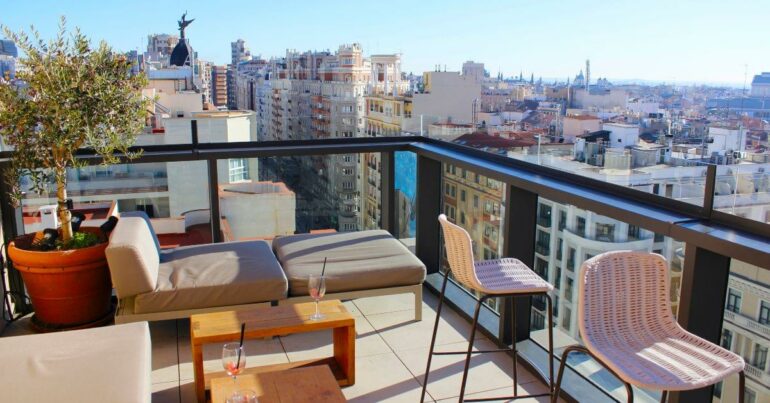 Nothing can stand in the way of British property buyers enduring love affair with Spain. Undeterred by Brexit, rising costs of living, interest rates, inflation, and an unstable pound, they remain the largest group of foreign buyers there. Enticed by a life of sun, sea and sangria, British buyers bought 9,837 properties in Spain during 2022 – which represents 10.4% of the overseas market.
If you want to join them in the sun, don't waste time daydreaming about Costa Brava or Barcelona – you've got to plan your move first. With so much to arrange before and after you arrive, you must channel your inner pragmatist to make your relocation a success – so here are five top tips to help guide your journey to Spain.
1. Decide where to buy
Spain's landscape is diverse. With its golden beaches, snow-capped mountains, vibrant cities, and quaint countryside villages, you're spoilt for choice when deciding where to buy property there.
Brits carry a particular torch for the sun-drenched Costas – of which there are 10:
Costa del Sol – the Sun Coast
Costa Blanca – the White Coast
Costa Brava – the Wild Coast
Costa de Almeria – the Coast of Almeria
Costa Tropical – the Tropical Coast
Costa de la Luz – the Coast of Light
Costa Dorada – the Golden Coast
Costa del Azahar – the Orange Blossom Coast
Costa Verde – the Green Coast
Costa Calida – the Warm Coas
Having hopped on a short flight from airports across Britain, these besotted buyers enjoy the Costas lower living costs, excellent healthcare, ready-made expat communities, delicious food and wine – and of course, the warm weather.
The Costa Blanca – which includes perennial expat favourites like Torrevieja, Benidorm, Calpe, Javea and Denia – is easily the most popular choice with international property buyers. In 2022, 40% of home sales to foreign buyers were located on the White Coast. In a distant second was the Costa del Sol, with 24% of residential sales to international buyers, followed by the Balearic Islands which accounts for 11%.
2. Decide what type of property to buy
You know you want to move to Spain and where – now you need to decide what type of property matches your requirements. From apartments, townhouses and villas to masias, fincas and cortijos – three types of rural dwellings – you won't struggle to find a style that appeals to you.
If you're looking for a contemporary property, you can buy an off-plan or key-ready home. If you have the patience for a project, you could even buy land in Spain and create your dream home from the ground up.
Answer these key questions when deciding what type of property to purchase:
Do you want to live in a coastal resort, in a city or in the countryside?
How big does your home need to be – from the number of bedrooms and bathrooms to the amount and type of outside space?
Are you looking for something that's ready to move into or do you want a renovation project?
Do you need parking?
Do you want a garden and/or swimming pool?
What type of view would you like?
What other requirements do you have?
3. Plan your viewing trip
A viewing trip allows you to explore your chosen Costa, get a feel for the areas you're considering and – of course – look around the properties available.
Plan to spend three to seven days exploring the area, speaking to the locals and visiting the local amenities – on top of your viewings. Don't rush yourself, you can always return for more viewing trips.
If you're planning on moving to Spain full-time, book a viewing trip during the off-season. This will allow you to see what the area's like when the tourists leave and – crucially – it will be a quieter time for agents and vendors, meaning you may be able to secure a lower price. Remember to check Spain's public holiday calendar, so you don't arrive and everything's shut.
Find a reputable local estate agent when planning your trip. They will find properties for you to view that match your budget and requirements.
4. Choosing an estate agent
The right estate agent will be an empathetic and transparent one – someone who takes the time to understand your plans and helps you agree on a fair purchase price with the vendor. This will allow them to suggest properties that match your criteria, so you don't waste time on viewings that are unsuitable or beyond your budget. They should be proactive, so provide them with a brief early in the process and see how long it takes them to reply and whether the information they provide matches your requirements.
You'll be pleased to hear that Spanish estate agents are far more involved with the buyers than in other countries like the UK – providing guidance throughout the entire purchase process. Their service extends beyond the point of completion, so having secured the keys to your new property don't be afraid to ask if there's anything else you need assistance with.
Estate agents don't need to be qualified or regulated in Spain, but there are professional organisations that require some training to achieve membership: the API (Agentes de la Propiedad Inmobiliaria) and GIPE (Gestores Intermediario en Promociones de Edificaciones). View each organisation's website to check if the agent you're considering is a member.
5. Mitigate currency risk
Buying and selling property overseas exposes your finances to currency risk during the buying process and beyond – such as paying your deposit and estate agent fees to making pension transfers or transferring income from the UK.
Between putting in an offer and paying – typically a protracted period of a few months – the price of your property will be fixed in euros but constantly fluctuating in pounds. These unpredictable currency market movements could cause the price of your dream home to disappear out of reach.
A currency specialist recognises that it's impossible to accurately predict how exchange rates will perform – so it's prudent to plan for all eventualities. They can mitigate the impact of currency risk on your property purchase by helping you fix an exchange rate for a date in the future, securing the price of your property when the time comes to pay.
To insulate your property buying budget from currency risk during every stage of the buying process, click here to compare providers.