How much does it cost to move abroad?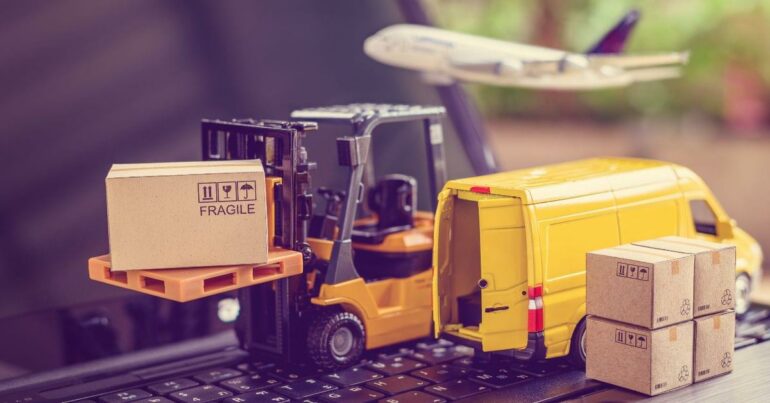 Whatever your motivation for making a life-changing move to another country, you will have to channel your inner accountant to make it a success. From arranging removals to paying utility bills, and everything in between, this is a financial journey as much as a physical one.
To turn your dream into a reality, you must be organised and realistic when managing your money. So, dust off your calculator and work out how much it's going to cost for you to move overseas in total. Get this right and you can accurately plan that all-important element of a successful move overseas: your budget.
Costs of moving abroad
If you thought moving house in your own country was stressful, try doing it overseas. With a raft of additional costs to consider, you will want to avoid any budget bombshells. To help you understand them and plan accordingly, we've divided these costs into three logical categories:
Before you leave
Before you pack your bags, you will have many essential costs to budget for – such as:
Rental or purchase deposit
Estate agent fees
Legal fees
Visas
Document authorisation
Removals
Storage
Travel
Insurance
Utility bills
Arrival
Having touched down and unpacked your bags, you must be prepared for more financial expenditure – such as:
Groceries
Car registration and insurance
Transferring income from home
Contents insurance
Mobile phone and contract
Once you're settled in
Whether you decide to rent or buy in your chosen destination, you will need to transfer significant funds from the UK to cover the associated costs – including:
Monthly mortgage or rent payments
Admin fees
Major financial considerations
What costs are going to make the biggest dent in your finances? Once you know, you can plan a realistic budget that doesn't cut any corners and keeps your move on track through each stage of the process.
Here are some of the big-ticket considerations when calculating your budget:
Visa fees
There's something even more important than your belongings that you have to arrange to move first: you (and your family, if relevant). To avoid a nasty surprise further down the line, find out if you're eligible to move to the country in question before anything else.
Two key factors will determine your eligibility: the destination country and the reason for your move – such as work, study, or retirement. Every country has different visa requirements and fees. Typical visas include skilled/work, family/partner, residence for investment, student, and business.
Shipping
Most airlines allow passengers to take either 20kg or 23kg per person in checked luggage, plus a cabin bag – not quite enough room for your worldly possessions. This brings shipping costs into sharp focus when arranging your big move.
To make sure your possessions arrive on time and intact, select the best shipping company by shopping around for the best deal: compare quotes, read reviews and don't forget to check they have insurance.
Shipping costs are typically calculated based on several factors:
Volume or weight of your possessions
Required moving services
Type of transportation
Relocation distance
Relocation route
Time of year
Customs
Customs duty is difficult to budget for as you won't know the exact cost until you're physically moving your items to your new country. For reference, if you're moving to Spain, customs duty will be 21% of the full value of your items. Some countries have duty-free policies for importing used household goods which are for personal use.
Customs checks are a serious business, so research what you can and can't take with you to your chosen country. If you gamble at the border you could face fines, additional paperwork and lost items.
Most countries require you to provide a detailed, itemised inventory of each item you want to pass through customs. So, expect your shipping container to be inspected either using an x-ray scan or physically to verify your inventory.
Medical insurance
Often, countries don't offer an efficient public healthcare system similar to the UK. Even if the country you're moving to has an NHS-like service, you might not be able to access it immediately. You may have to live there for a certain period or secure a specific residence permit to be eligible.
So, take out comprehensive medical insurance before you leave that ensures you and your family are covered should anything happen. This peace of mind will help with the settling-in process. Compare policies so you get the coverage you need at the best price. Also, consider a life assurance policy.
Accommodation costs
If you're renting
Renting allows you to gauge whether you want to stay in your new home country long-term before committing to a property purchase. Renting processes vary from country to country, but some renting models transcend geographic borders – so do your research before leaving.
Budget for initial housing expenses, such as down payment of rent, security deposit, and services fees.
If you're purchasing
If you decide to purchase a property in your chosen destination, there's a raft of costs that you will have to cover. Budget for at least 10% extra for buying costs like the deposit, legal fees, and taxes. Don't forget to consider exchange rates during this protracted process. If unaccounted for, these unpredictable currency market movements can increase the cost of buying overseas.
International money transfers
Your money will have to make the move with you. This requires you to exchange it from one currency to another and transfer it overseas, exposing your finances to currency risk: unpredictable gains or losses due to changes in the value of one currency in relation to another.
Hope is not a strategy when managing your international transfers, so seek the services of a currency specialist to access competitive exchange rates, expert market guidance and tools designed to protect your payments from currency risk.
For example, the protracted nature of the overseas buying process means the exchange rate can change significantly between agreeing on a price and paying – potentially causing the cost of your property to disappear out of reach. A currency specialist can help you lock in a current rate for future payments – securing the price of your dream home when the time comes to pay.
To shield your budget from currency risk during every stage of your big move, click here to compare providers.