Top 5 Reasons to Buy Property in Italy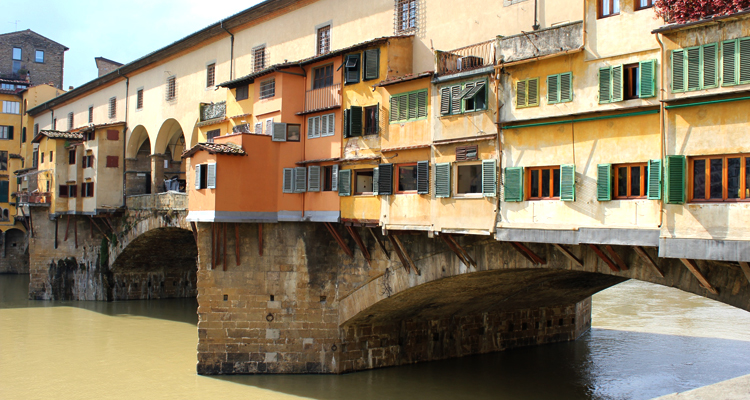 Ever dreamt of buying a restored farmhouse in picturesque Tuscany or an apartment in cosmopolitan Milan? Maybe you've convinced yourself that Italy is one of the most expensive holiday home destinations, and have started to look in other locations such as Brittany or Mallorca. Fortunately for you, our research team has found that now is actually the best time to buy in Italy and that it may not be as expensive as you think. Intrigued? Read on.



Hi there and welcome to another episode of MyCurrencyTransferTV. Today we are going to present you with the top 5 reasons to buy property in Italy. Now, were talking aside from the obvious, amazing food, exquisite wine, beautiful vistas. We're talking solely property here.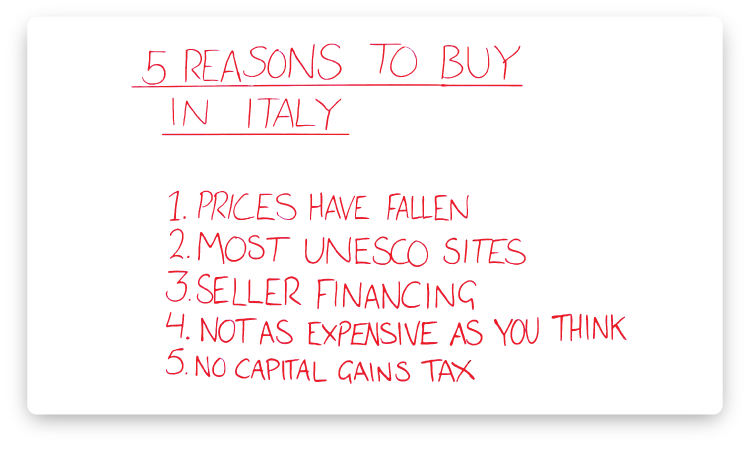 Prices have fallen so it's a great time to buy
Recent data confirms the decrease in Italian property prices and they're still falling. Recent research forecasts a further average price fall of 1.6% and that the average discount on asking prices is running at just over 13%. As an example, the average real selling price of a nicely restored farmhouse in Tuscany, with good views and a pool, has now reduced about 25% since 2008.
It has more UNESCO world heritage sites than anywhere else
UNESCO world heritage status means that a location is protected from further developments and Italy has a plethora of these to offer. With 49 UNESCO sights including the city centres of Florence, Rome, Siena and Puglia you can guarantee the beautiful historic buildings and sights are there to stay.
The trend of seller financing is becoming more popular
Seller financing is currently popular in the US but is becoming increasingly popular in Italy. A sell provides financing to the buyer rather than the buyer taking out a mortgage loan. It is a very attractive option for buyers and when sellers can obtain a good price in uncertain times, Italians can sometimes be persuaded to take this unconventional approach.
It's not as expensive as you think
Many people are convinced that buying property in Italy is far more expensive than it's alternatives Spain and France. However, a typical budget you'd be considering for the likes of Mallorca or Brittany can actually find you a lot of properties in Italy. It might not be a luxury villa in Chianti but there are other options in prime locations such as Liguria that you can find with your typical budget.
There's no Capital Gains Tax after five years of ownership
Keeping your property for five years could increase your resale value by 20%. Just to reassure you, theres also no gazumping in Italy if the purchase contract is drawn up correctly, because the contract is binding from the outset on both parties.
So we hope you have enjoyed these top 5 reasons why you should buy property in Italy and wish you the best of lucky with your property hunt. If you have any questions, please don't hesitate to tweet us @MyCurrencyTrans