Settling in to your new expat home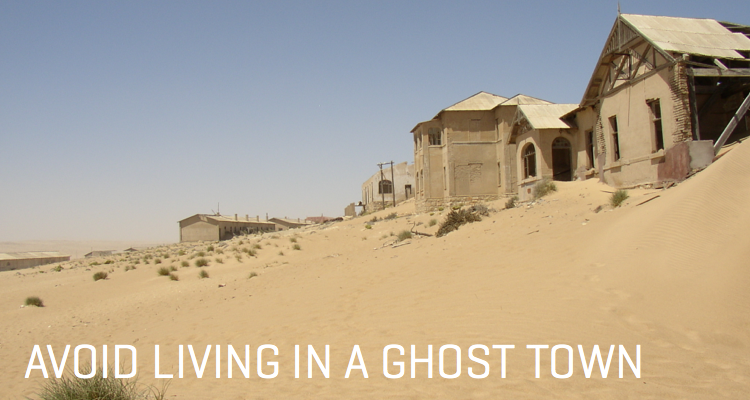 Moving abroad is becoming increasingly popular, so why do half the people return back to the UK? Loneliness and isolation is the hardest obstacle to overcome as a foreigner in a new country. Expectations of feeling at home in a new country are often crushed when re-establishing social contact and daily routine are barriers that are harder to overcome that you initially thought. With these simple steps, you can prepare yourself for the brief rough patch and will be sure to make friends abroad in no time.



Hi there and welcome to another episode of MyCurrencyTransferTV. We often talk about where the top places are for expats to go, what to bring and all the thing you need to know to prepare for your transition abroad. Today however, we're going to talk about leaving and how to settle in to your new expat home.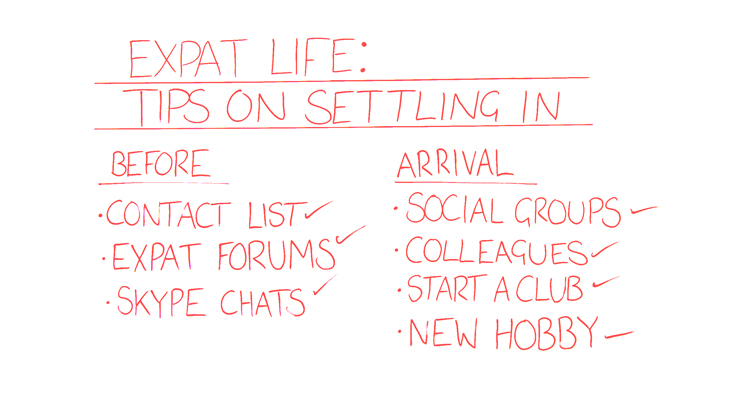 So firstly congratulations on your move abroad!
Before you go
Collect a list of all the people you wish to stay in contact with and write them down in an address book. This will ensure you have a list of people you can Skype, call or write to on a frequent basis. Making sure you stay in touch with family and friends back home is important as they will be the ones to support you during difficult times.
Research forums dedicated to people who have lived in the same destination that you are emigrating to. Here you will able to find out the best places to meet people, ask questions about the area and even meet people online who will be living there, creating a social connection before you've even moved abroad. A great forum to start on is expatforum.com, home to over 175,000 members in the same position as you.
Set dates with friends and family for them to come and visit you or chat on Skype.  If you don't set some initial dates and times you will risk feeling instantly cut off from those people's lives. Additionally, if you fix a future date to come 'home' and visit, there will never be huge gaps of uncertain time between visits in which you can begin to feel lonely.
Once you're there
Get online and and look for events, social groups and expat organisations in your new area. Even if this doesn't sound overly appealing, it will be an excellent way of meeting new people who are bound to have something in common with you. Aside from creating new friendships, it's a way of getting you out of the house and preventing you from feeling lonely.
If there isn't much in the way of social organisations, approach your new colleagues or neighbours. Colleagues may even have been in the same position as you and can offer advice and invite you along to work social gatherings and organisations. Neighbours can be equally helpful; ask them what the best way is to meet new people and what goes on in the area.
If nothing goes on at all in the area and you really are stranded in a ghost town, offer up your services and start a club, practising a language, reading group and post it in the area. You may be surprised how many people come along and are happy to have found some social company!
Start a new hobby that you have never contemplated doing. Not only will this keep you pre-occupied but it will stop you worrying and thinking about feeling lonely. You could even start a club for your given hobby and share your new interest with the people in your community.
And our top tip! Say yes! To everything! If the neighbour is throwing a party go to it! If you see an ad for book club! Brilliant! Say yes! Not only will you start to adapt to the language change but you'll also make friends much quicker than anticipated.
So we hope you've enjoyed today's episode of MyCurrencyTransferTV and we wish you the best of luck in your move abroad and settling in. If you have any questions feel free to tweet us @MyCurrencyTrans
Thank you for watching and goodbye.
Written by Sofia Kluge on Google+