Interview with Cat Gaa, author of sunshineandsiestas.com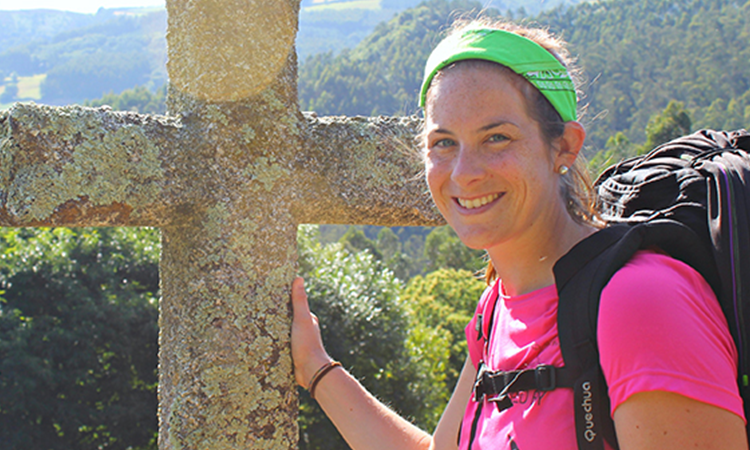 We are delighted to welcome Cat Gaa, author of insightful and quirky expat blog, sunshineandsiestas.com Having acquired over 28 stamps in her passport and making the big jump from cosmopolitan Chicago, USA to historic Seville, Spain, we are very excited to learn more about Cat's story and what advice she would give to prospective expats.
Briefly can you summarise your expat story for us?
2007. Year in Spain. Fell in love. Kept teaching. Stayed in love. Hispanophile. Spanish Food addict. Never without my camera. Publisher of Sunshine and Siestas (in addition to that pesky day job).
What inspired you to write a blog and share your story?
As a journalism student, writing was always a natural way for me to express myself. I came to Spain with the intention of teaching for a year and learning Spanish, and then I planned to return to Chicago and work in radio. This blog is an extension of my experience here, and it's morphed into an expat blog after years of being little more than personal anecdotes.
Do you think Expat Blogs benefit other Expats/potential Expats?
I receive emails every day from expats and aspiring expats, and it's nice to be able to use my experience moving to Spain for the greater good. Blogs are usually more up-to-date and reliable than message boards or guidebooks, so they provide a real-time idea of what life in another country is like.
What are the things you miss most back home?
Now that I'm settled in Seville, I really miss having a dog. I've begged my partner for one, but he travels for work and I travel for pleasure, so we just can't at the moment. And like most expats, I miss my family and friends and American sports, like baseball and football.
How does life in Spain differ from Chicago, USA?
At the beginning of living here, the culture shock came daily, especially with regards to schedules. Now that I've laid down roots here, I've learned how to deal with everything from bureaucracy to navigating roundabouts, always with a large dose of patience and a little bit of humour!
We love your Tapas Thursdays articles, were you a fan before you moved to Spain?
I actually didn't like Spanish food when I moved back to Spain! As a study abroad student, I lived with another girl who had many food allergies, so we ate very little with our host family. As it turns out, I love Spanish cuisine and consider my daring palate one of my best attributes.
You say you racked up 28 stamps in your passport. Wow! What is your next favourite destination after Spain?
My job gives me a long weekend every weekend! My last trip was to Germany to attend Oktoberfest, and I'll be headed back to Germany for a weeklong cruise down the Danube with my parents over Christmas, hitting Austria, Slovakia and Hungary.
What has been the biggest challenge you have faced as an Expat?
The earlier days were much hardly, especially with regards to the language, to adapting to Spanish work life and to making friends. Now that I'm established here, I think the hardest thing is staying afloat. Many expats seem to get jaded after a few years and they look for the bad things to justify their move home. If it's not for you and you go home, no one will care or be upset, and you probably won't, either!
If you could offer prospective Expats one piece of advice, what would it be?
Do your research – this is essential to making it as an expat. You can take a leap of faith, but make sure it's a calculated one. Be sure to research everything from where your children will be studying to how much cost of living really is. Reach out to the existing expat circle so that you won't feel alone when you arrive, and so that you'll have someone whose experience is similar to yours. I'd be lost without my American girlfriends here.
And lastly, when you travel abroad, where do you tend to buy your travel money?
My yearly trips home are definitely the biggest money sucks because I get paid in euros, but use dollars back in Chicago. I typically search for the best rates, or transfer to my home institution for a nominal fee.
We would like to thank Cat for taking the time to share her expat story and expert advice with us and are sure our readers would love her blog as much as we do!