0% Commission Money Transfer is a Myth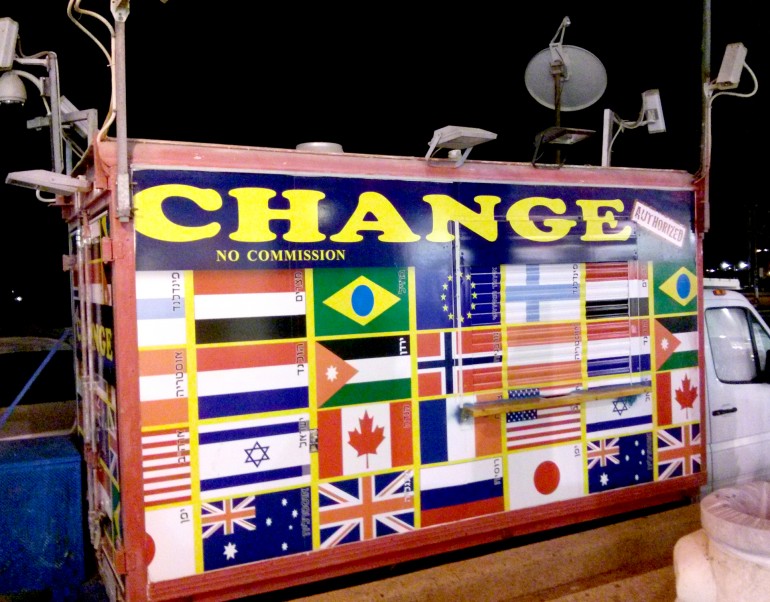 There is a lot of talk about 0% Commission and what it actually means. Especially in the current economic climate, we are too often swayed by the idea of '0%', but unfortunately, this does not always mean that you are getting the best deal. MyCurrencyTransfer Co-Founder Dan Abrahams shares his expert knowledge and explains how it can affect your money transfer and how instead you can maximise your money saving the best way possible.


Good afternoon & welcome to another edition of MyCurrencyTransfer TV. Today, we're going to discuss a term that is often exploited by both airport bureaus, and some of the more opaque currency companies, namely: 0% commission. In a recent survey we did, an astonishing 60% of respondents thought 0% commission on currency believed this meant they were getting their currency for free. So, whether you are buying an overseas property, paying for goods or sending money to friends and family, the first golden rule is to treat 0% as a marketing gimmick.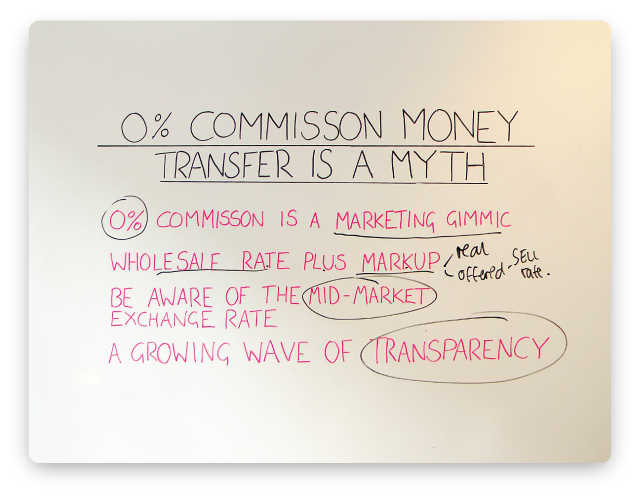 0% commission is a marketing gimmick
If you go to the market, there is a price for apples, bananas and pears. So too, there is a price for sending currency abroad, with or without flashy slogans of 0% commission. Banks & brokers aren't in the business of giving away free currency. Treat these offers as simple marketing fluff. There's no transparency in offers of 0% commission of money transfers.
So, how do currency companies, banks & airport bureaus make money?
Wholesale rate plus markup
All currency brokers & airport bureaus make money in exactly the same way. They apply a markup to the wholesale exchange rate. The tighter the markup, the better the currency deal. The wider the markup, the worse the deal. Simple! Individuals and businesses sending money abroad are only able to know the true cost of their currency conversion by calculating the difference between the 'real rate of exchange' and the rate they are being offered.
Be aware of the mid-market exchange rate
The next time you transfer money abroad, be aware of the mid-market exchange rate. This can be found on most major news channels & currency conversion apps. Have it to hand next time you are being quoted & use it as the point of reference to understand exactly how much you are paying for your international payment.
A growing wave of transparency
What's pleasing to see is a growing wave of transparency in the payment space. Forward thinking businesses are moving towards providing full disclosure on: wholesale rates, markups guaranteed rates.
At MyCurrencyTransfer, we totally embrace this move towards helping customers find a fairer and cheaper money transfer deal.
If you have any feedback on todays episode of MyCurrencyTransfer TV, feel free to ask me questions via twitter @dan_currency OR email me [email protected]
Daniel Abrahams on Google+