Top 10 websites for expats in Italy
Up next in the Expat Star Awards, the 'Oscars of the online expat world'  a truly 'bella' category: our Top 10 websites for expats in Italy.
Well done, to Italy Chronicles, Parlafood and Girl in Florence which are our top three winners and, as always, to our remaining top 10  in this round
Now for the rundown of our top 10 winners. Drumroll please: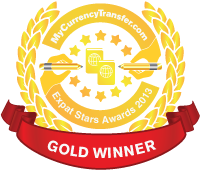 ItalyChronicles.com found tweeting @italychronicles
Our number one star in this category is Italy Chronicles – a blog which is very deserving of our Gold honour. In his own words, Italy Chronicles is a window to 'the Italy you don't know' according to author Alex Roe. "If you want to know what life in Italy is really like, – beyond the pizza, pasta and mafia stereotypes – then Italy Chronicles is for you," he says. And we couldn't agree more. Originally entitled 'Blog from Italy', this well-penned account of expat life has been going since 2005 – testament to its readability and success. In short, it reveals the real Italy – warts and all.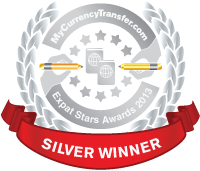 ParlaFood.com found tweeting @parlafood
This blog comes a very close second and has a classic continental feel about it. It could be described as 'foodie heaven' because a large part of its namesake and author Katie Parla's musings centre on food and wine (hence the name) – both of which the majority of we travellers – whether expats, tourists or seasoned wanderlusters – love, of course. Parla Food covers all manner of restaurant reviews, offers an insight into Italian culture and certainly whets your appetite for Mediterranean foods. There's even a 'Rome for Foodies' app which can be downloaded or bought on iTunes. It's so good, it almost has us heading for Tony Macaroni's.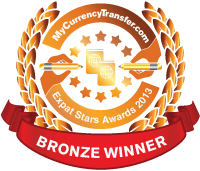 GirlinFlorence.com found tweeting @ggnitaly84
This round's Bronze winner is Girl in Florence – which is exactly that… an American girl in Florence, featuring her take on the whole Italian experience. Georgette's blog is contemporary and well designed – making each visit a pleasurable experience and a place where you can truly lose hours of your life. The blog is so upbeat, friendly and packed with great info on travel, food and events. But perhaps what's so great about Georgette's blogging is that she takes the time to read and respond to each and every comment on the site. Because of that, and the quality of the content, this site exudes warmth and makes you wish that, should you find yourself in Florence, you'd like no one better to show you around than our blogger number three.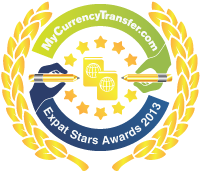 For practical advice on living and getting by in Italy, this blog gets a badge of honour. It covers topics many of us might not have anticipated being a problem in such a beautiful European country. Its forum thrashes out the more obscure questions and subject matters, from 'How do I get rid of squatters?' to 'Help! Someone else is using my business name' and 'How do I find an English-speaking psychologist in Venice?' We can't think of another blog where you might find such informed conversations and advice.
Follow this young family's account of living in Florence for an unrivalled snapshot of Italian life in terms of parenting and running a business – you won't be disappointed. There are many aspects of the site which are pure strokes of genius, such as their 'New Arrivals' page for first time visitors to the blog. You couldn't ask for a warmer welcome.
Katiebailward.com/drivinglikeamaniac found tweeting @katja_dlam
Meet Katja – aka Kate Bailward – a self-professed 'cat-loving, trifle-hating Englishwoman in Sicily', who's already won countless expat blog awards – and it's easy to see why. Her writing is second-to-none, making her personal tales such a pleasure to read. We shouldn't be surprised, however, as Katja is multi-talented to say the least – having added a fair few strings to her bow, including teaching, acting and narrative writing, or storytelling to you and I.
Ilbelcentro.com found facebooking at https://www.facebook.com/IlBelCentro
This is a nice diarised blog, which spans a year living in Spello through the eyes of Michelle, a freelance writer and food lover who describes it as: "A window into my attempt to dig deeper, to really live, to create space to discover the things that matter to me. A year to strengthen our family, which can often seem fractured in the wake of our too-busy American lives. A year to learn a language and stretch my brain circuits to capacity; a year to remove what is known and see what lies beneath. A year to find ways to the beautiful centre." Consider us inspired!
Sunshineandtomatoes.blogspot.it found tweeting @britinitaly
If we were handing out awards for aptly named expat blogs, then this would have been in the top three. After all, what sums up life in Italy better than sunshine and tomatoes? But that's not all we love about this young and funky blog, which is penned by British expat Lucinda, who's not only a teacher but a keen traveller and foodie (making the name even more apt). We really dig her style and love that she's 'discovering Italy one gelato at a time…' Oh, and we might be slightly jealous too.
Msadventuresinitaly.com/blog found tweeting @rosso
Now here's another blog with a killer name – genius, in fact. This lady – Sara Rosso, to be precise – is also one hell of a seasoned traveller – spending almost half of her time on the move, flitting from country to country thanks to her exciting job role with Automattic – the blogging aficionados behind WordPress.com, Akismet, Gravatar, JetPack and more. So where better to find top notch content on all things food and travel related? Forget Nigella, Sara Rosso is the next big thing!
Italymag.co.uk found tweeting @italymagazine
Anyone with a penchant for all things Italian will be no stranger to this great portal which links life and style with food, drink, arts, culture and sport. For events, recipes and fun features, such as Italy's top five cheeses, it's well worth checking in from time to time.
Once again, hats off to each and every one of our featured blogs which made it into our top 10. Keep up the good work and don't forget to upload your badge of honour. Our ten Expat rockstar winners and finalists are invited for an interview on MyCurrencyTransfer.com & eligible to upload their badges of honour from the main Expat Star Awards 2013 page.
Tell the world how good you really are!
Are you looking for the best way to send money to Italy? We can help you find the fairest and cheapest deal.
So.. what do you think of our top 10? All your comments, thoughts and tips are welcome!
Dan Abrahams on Google +