Top 10 Websites For Expats In The USA
Welcome to our next round of the Expat Star Awards 2013 in which we're honouring the top 10 websites for expats living in the USA.
We hope you'll enjoy our round-up as much as we have reading these blogs and sites. Each of our 10 winners deserve a pat on the back for their services to the USA expat community.
Now for the rundown of our top 10 winners. Drumroll please: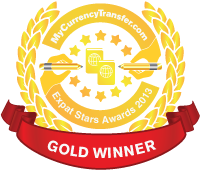 Brit.Meetup.com found tweeting @meetup
It's essential to make and meet new friends when living abroad to avoid feeling lonely and isolated and that's why we think Brit Meet Up really hits the nail on the head. Pinpointing British Expat Meet-up Groups for wherever you are in the world, it's a gem of a resource for expat wellbeing. Not only that, but it has more pins on the map for the US than any other country.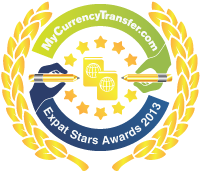 Irish American Mom found tweeting @irishusamom
Meet Mairead, an Irish-American mum who moved to New York more than 20 years ago – initially only planning to stay for a year. Needless to say, she fell in love with the place and is now a proud American citizen. In her own words, she 'writes about her personal evolution from Irish girl to American mom' and it's a particularly good read for other Irish-Americans or anyone who's ever felt homesick as Mairead reminisces a lot about her upbringing in Ireland.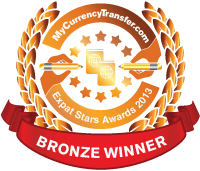 Ustralian found tweeting @ustralian
For Australian life in the USA, this nifty little blog is our Bronze winner – thanks, in part, to its humour and wit. There are lots of different topics to choose from here, from local news and entertainment to lifestyle, sport and business. Our favourite section is 'Advice', however, which dishes out some handy know-how for other Aussie expats living in the US.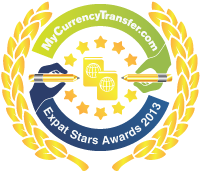 SkyScanner.net found tweeting @skyscanner
Ah, Skyscanner – our favourite travel comparison site for flights and related advice, such as how to get an upgrade. It's free, it's easy, it's fast and there's even a new Skyscanner app to download via the website – which we think any traveller shouldn't be without.
Uk Desperate Housewife USA found tweeting @ukhousewifeusa
First of all, we love the name of this mum-friendly blog… how very Wisteria Lane! This lady, who originally hails from the UK, not only blogs about her own experiences in a foreign land but shares the wisdom of others via her website. She isn't afraid to showcase other blogs she thinks her visitors would enjoy and we think that's a great way to network. We do like posts such as 'Things Americans will never understand about Brits'.
Now this site is a 24 / 7 toolbox for moving to the USA. Just click on one of the boxes which interests you and an experienced expat industry professional will be in touch to talk over your options. Most aspects of relocating are covered here, including finance, law, car rental and more.
Expat Forum found tweeting @expatforum
This friendly forum is the perfect place for expats looking to make the US their permanent new home to connect with like-minded movers. It's a platform on which to discuss any aspect of the American way of life and, of course, to make friends in your new homeland. There's even a news section to keep you up-to-date with events and developments affecting the expat community.
Internations.org/usa-expats found tweeting @internationsorg
Internations is an Expat Community portal which is free to sign up to and helps expats in the USA make new connections – whether they're for business, romance or just friends in a relatively alien city. Naturally, there's a forum – and a handy events calendar to boot.
BritishFlorida.com found tweeting @britishflorida
This one's a great reference guide to all things British in Florida – covering the likes of how to apply for US citizenship, where to find jobs and British coffee shops, how to source a British attorney, how to watch UK TV in the States, and too many more useful topics to mention.
For quick facts and figures on any given state in America, this website is a fab tool. Relocating to Alaska, for example? Here you can find city guides, local schools, area codes, public records, events, pen pals and so much more besides. Think of it as your expat encyclopedia!
Once again, well done to our top ten winners of best websites for expats in the USA. We hope they keep up the good work as we'll be sure to keep reading these brilliant blogs and sites and think you should too!
All winners are invited to upload their badge of honour – click here
Do you need to send money online to US? We can help you send money from all over the world to the US with the cheapest deals.
Daniel Abrahams on Google +