What does travel insurance cover and why do you need it?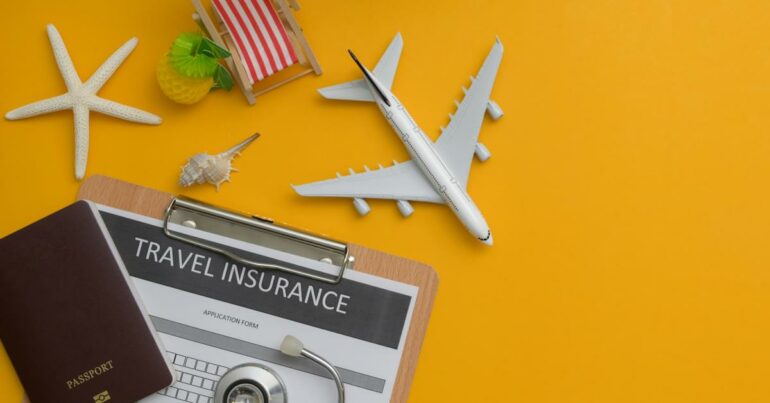 If you have a holiday or a big trip coming up, it's recommended you purchase travel insurance, especially if you'll be away for a long time or plan to do some extreme sports.
Most travel insurance plans cover medical emergencies, trip cancellations, interruptions, delays, medical fees, and lost belongings. However, travel insurance can be a complex affair, and insurers often provide multiple packages, each made to suit a different type of customer or price bracket.
This article will explain what most insurance packages include by default and what additional coverage can be provided by specialist insurance policies.
What most standard insurance packages include
Not all insurance policies are created equal. There are often multiple variables to consider. You'll not only have to think about what is covered but to what degree you are insured.
The cheapest options offer only partial cover, paying a small percentage of total losses. The most expensive options that provide comprehensive coverage may sometimes only cover very specific claims.
Be sure to understand what the terms below mean, if you ever need to cash out your travel insurance policy:
Cancellation – This will partially or totally refund the cost of your trip if you're forced to cancel your trip before leaving.
Curtailment  – If you are forced to end your trip early, curtailment will partially or totally refund money spent on unused accommodation and other associated fees like flight changes.
Delayed departure  – This can help you cover the expense of finding a new flight if your first is unreasonably delayed. It can also pay for access to accommodation or business lounges while you wait.
Missed departure – Cover for extra transport and accommodation if you miss your connecting flights due to circumstances beyond your control.
Delayed personal possessions – If your belongings are accidentally left in transit and you miss out on a few days of activities, like skiing for example. Delayed personal possessions insurance will refund you any money spent on bookings and reservations.
Emergency medical  – This provides cover if you are taken to hospital, need to fly home for treatment, or must extend your journey due to illness or accident.
End supplier failure – This will cover you if hotels, local transport companies or cruise lines unexpectedly cancel your reservations while abroad.
Legal expenses – Some insurance providers will offer a loan to take legal action if injured by another party during your journey.
Loss of passport – If you lose your passport while abroad, this will pay for the cost of acquiring a new one.
Personal Accident – Provides cover if an accident leads to permanent disability. Be sure to ask what your provider considers an 'accident.'
Personal money / Personal possessions – General policies that cover the loss, theft or damage of personal belongings.
Personal Liability – Pays any compensation owed if you cause damage to someone else's property or if you injure someone.
Standard travel insurance
Insurance providers offer a wealth of highly tailored schemes. The reason for this is two-fold: insurers need to know what to expect when you go abroad, and customers can save money by excluding certain policies that would not benefit them.
Standard travel insurance policies provide cover for family vacations and business trips. They include policies covering loss of personal possessions, minor injuries and missed flights. Most offer different grades of compensation, from partial to full cover.
Discuss available plans with your chosen provider before committing to a purchase. Consider shopping around to find other options that fit your needs more closely.
Single-trip cover
Single-trip policies will cover you, your spouse, or any family members under a plan for one trip only. Most single-trip insurance plans are only valid for the duration specified at the time of purchase, so they may expire if you choose to extend your trip once abroad.
Multi-trip cover
If you're planning to take multiple trips within a set period, it may be cheaper to purchase multi-trip or annual travel insurance.
Policies will vary between providers, so ask questions like: "How long can I leave for?" – cover may be limited to 90 days per trip, and "How many trips am I covered for?" – Even annual passes may have a cap on the number of times you can go abroad in a year.
Group and family cover
If travelling as a family or a large group, it's cheaper to take out group insurance than insure each person individually.
Couple's insurance can be cheaper than purchasing two separate policies. Family travel insurance generally provides for two adults and any number of children. There are also policies available for single-parent families and those that will cover grandparents and grandchildren.
Check with your insurance provider, as you will probably need to buy separate policies if you don't intend to all stay in the same place. For example, if one of the insured members of your group leaves mid-trip to another country, their part of the policy may be void.
Business travel insurance
If you go abroad for work, you may need to take out a business travel policy (if your company doesn't provide it for you already).
This will provide extra cover for the loss or theft of expensive business equipment and other goods, such as clothing, jewellery and money.
Worldwide and European travel insurance
Whether these insurance policies are on offer depends on where you live.
For example, EU citizens who want to travel to the US may need to invest in more expensive worldwide travel insurance to account for higher potential medical costs.
Conversely, visitors to the EU from the US may save money by purchasing European travel insurance, as major travel hubs such as France, Italy and Germany are considered fairly safe by global standards and charge lower medical fees in the event of an accident.
There are likely to be several variations between providers – some may exclude regions from their worldwide insurance cover if they're thought to be particularly dangerous.
Specialist travel insurance policies
If you're practising extreme sports, have a medical condition that may result in unexpected illness, or are a senior citizen, you may need a more expensive specialist insurance cover.
Backpacker travel insurance
Specialist backpacker travel insurance, sometimes called long-stay insurance, is designed for extended vacations and will include cover for more adventurous activities such as mountain climbing, spelunking, sky-diving and other extreme sports.
Most backpacking plans also include extended coverage for medical services if you're hurt and need medical assistance or must be flown home in more serious cases.
Adventure sports insurance
Adventure sports insurance is similar to backpacking travel insurance, but only covers buyers for a short period, as opposed to many months of vacation.
Again, this will cover you for activities with higher chances of injury, like scuba-diving or rock climbing.
Winter sports travel insurance
Some insurance providers may separate winter sports from other extreme sport insurance packages.
Generally, these packages will also cover the loss of expensive equipment. Be sure to check what activities are covered. For example, some policies may cover snowboarding but not snowmobiles, or skiing but not cross-country skiing.
Pre-existing medical condition insurance
You must declare any pre-existing medical conditions when purchasing insurance. Doing so is more expensive, but you'll find that standard insurance packages do not cover most pre-existing conditions.
A pre-existing condition is any kind of ongoing medical condition you receive treatment for, or any condition that you still suffer the symptoms of. This includes cancer and other serious illnesses but may also include back pains or asthma. Always ask your insurer what they qualify as a pre-existing condition.
Pre-existing medical insurance is usually purchased on top of other policies.
Should you need to make a claim and fail to disclose a medical condition, your insurance provider has the right to decline payment (even if the claim is unrelated to your illness).
Over 65 insurance
If you are over 65, you will not be covered by standard policies and must purchase senior citizen insurance.
This can be expensive, so it's even more important to shop around. But be warned, simply choosing the cheapest policy may leave you at a disadvantage if something goes wrong. The good news is that these policies usually come with added benefits, like enhanced coverage for medical treatment.
Additionally, certain activities may void your contract, so make sure to inquire about what is permitted under a senior citizen policy.
In case you already have a personal insurance
Our final piece of advice is to understand the difference between primary and secondary insurance. What your travel insurance will refund in case of a claim also depends on what personal insurance schemes you're already covered by, if any.
Insurance providers may provide compensation under either primary or secondary insurance.
If you are covered by secondary insurance, any deductible will first be taken from existing personal insurance and medical insurance plans, and then pay the remainder.
However, if your travel insurance is primary insurance, it will be the first policy to pay your travel-related emergency bills. You will only need to claim against your private insurance if the costs exceed what is provided by your travel insurance.
A single insurance package may include a mix of primary and secondary policies, so be sure to ask what coverage is provided for each type of claim. As a rule of thumb, most secondary insurance policies will act as primary coverage if your private insurance is not applicable while abroad.
Matthew Swaile
Copywriter