Cheapest countries to visit if you're from the US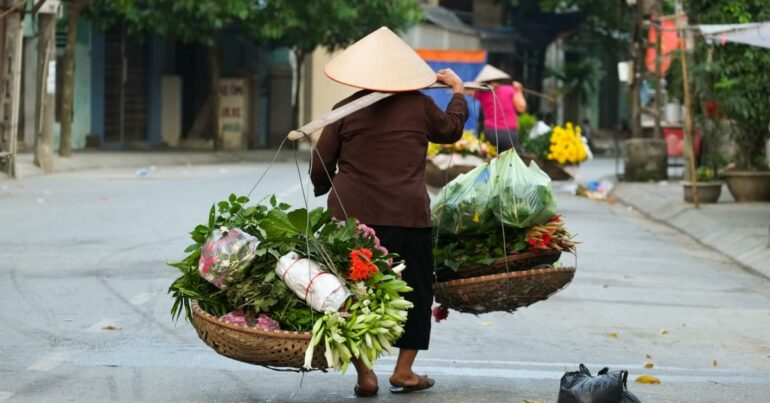 The growing value of the USD in recent months is a boon to the American traveller, who will get more bang for their buck overseas despite surging inflation at home.
The idea of a strong dollar might be strange as Americans suffer rising inflation and fuel prices. Still, the Dollar has become more valuable abroad as demand for the USD has skyrocketed amid concerns of global recession caused by high inflation, war and lingering COVID-19 supply shocks.
While the US is not immune from these threats, the economy has held up far stronger than other nations, helping the USD retain much of its value even as other currencies rapidly devalued.
If you're from the US, here's a list of travel destinations that will make your USD stretch a bit further, so you can use foreign exchange rates in your favour to enjoy an affordable vacation:
In Europe
Portugal
The country is dealing with a stagnating economy and, as a result, goods and services are far less expensive than those elsewhere.
If you're looking for a Mediterranean getaway, Portugal's views are just as beautiful as those in neighbouring countries, but far more affordable. To save even more, book your vacation during the spring or autumn when there's less demand.
Spain
Spain is a safe bet for thrift US travellers looking to make their money last. This beautiful country is a great vacation spot for people who want good value.
Spain is one of the sunniest countries in Europe and is famous for its weather, wine and food – all of which are now more affordable than ever! Spain also has good public transport and accommodation, making planning your trip much easier.
In Africa
South Africa
South Africa is an affordable travel destination which offers great beaches, lagoons, safari, and interesting cities. The country is also famous for its vineyards and wineries that produce great quality wines exported worldwide.
From a luxury safari in Kruger National Park, to an urban getaway in Cape Town, South Africa can cater to every budget. The strong USD, combined with the already favourable exchange rate, can also make more luxurious options like 5-star camping, week-long safaris and fancy hotels a practical option for US travellers!
Zambia
Often considered 'Africa's best-kept secret,' Zambia is quickly building their tourism network.
Livingstone park in Zambia is a must-visit for any adventure sports enthusiasts. Located just 11 kilometres from Victoria Falls, it's the place to go for wild river rafting, bungee jumping and Devil's Pool – a natural infinity pool perched on the edge of the falls, with a view of the 100-metre drop.
Meanwhile, Lake Kariba is another of Zambia's top holiday spots. It offers a range of watersports, nature trails, luxury hotels and picturesque beaches.
In Asia
Vietnam
Vietnam is an immediately recognizable tourist destination. The country attracted an estimated 484 thousand visitors in October 2022 alone.
Yet, unlike many popular tourist countries, Vietnam remains highly affordable. If you want to stretch your US Dollar in a country with a robust tourism network, you will not find a better country than Vietnam!
It has friendly locals, impeccable cuisine, abundant sightseeing opportunities, and great weather. Best of all, the Backpacker Index lists Hanoi as the most affordable city to visit in Asia this year.
Thailand
Thailand has always held a reputation as an affordable travel destination. Thanks to recent economic developments, US travellers can enjoy a week-long vacation here at a fraction of the cost of visiting more expensive destinations in the EU or UK.
While in the capital city, don't miss the Grand Palace. If you're travelling around the southern tip of the country, the island of Phuket, nicknamed the Pearl of the Andaman, is known for its sunny beaches.
Phuket has been rebuilt after the devastating Indian Ocean tsunami and is a bustling international tourist destination. With its cheap food options, Phuket is affordable for travellers seeking a taste of authentic daily Thai life.
Philippines
An archipelago in Southeast Asia that includes more than 7,000 islands, the Philippines' top attractions include beaches, volcanoes and wildlife.
The capital city of Manila is also a regular stop for international tourists, particularly its old walled city of Intramuros, which features museums, restaurants, and shops, as well as the Manila Cathedral and Fort Santiago.
Beach lovers are also in luck, the Philippines' small islands are known for having some of the finest beaches in the world, as well as crystal clear waters.
In South America
Colombia
Columbia is experiencing a significant resurgence among trendsetting international travellers. Particularly those from the US where the Dollar's exchange rate can take you quite far.
With its Caribbean beaches, Amazon rainforest, Andes mountain range, and desert plains, the activity and adventure options are numerous.
Colombia's second-largest city, Medellin, is a lovely place to walk around at your leisure while exploring the plazas, museums, and colourful street graffiti.
The walled city of Cartagena is another popular choice. Constructed during the 16th century to protect the Caribbean coast city from pirates at the time, the wall still stands to this day.
Argentina
Argentina gives US vacationers dozens of exciting activities, with great weather and affordable prices.
The Los Glaciares National Park, which straddles the border with Chile, has been an official World Heritage Site since 1981.
Further south is Patagonia Tierra del Fuego National Park, the oldest national park in Argentina.
For visitors seeking more, Argentina's capital Buenos Aires offers excellent art museums, including the National Museum of Fine Arts.
In the Middle-East
Israel
Israel is another destination to keep in mind when considering the value of the Dollar.
This country is home to some of the world's most famous religious sites.
Jerusalem alone is packed with religious significance and is where you will find the Temple Mount and the Dome of the Rock, as well as an old district filled with other notable religious sites.
Israel offers history alongside many modern comforts, all at affordable prices if you use the strength of the USD to your advantage.
Find the best deal by comparing foreign exchange companies and be sure to benefit from the best rates!
Matthew Swaile
Copywriter