How to get the best deal on your flights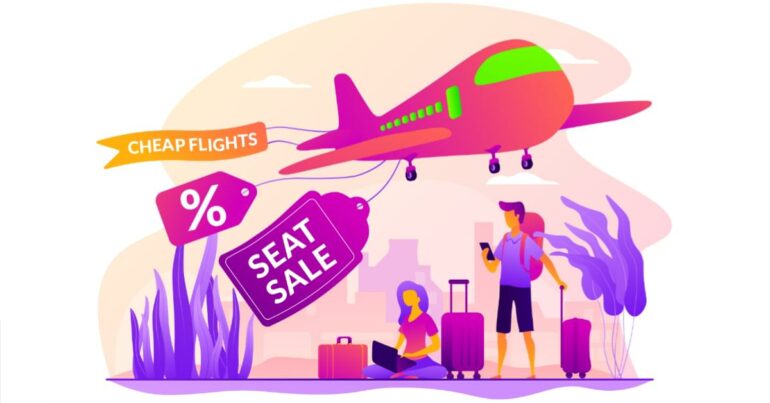 With so many expenses to manage when moving overseas – removals, visas, customs duty, housing, health insurance and even pets – you will have to channel your inner accountant to keep within your moving budget. There's another essential expense that can become unnecessarily expensive if you leave it until the last minute: flights.
International flight prices from the UK increased by around 18% in 2023 compared to the previous year amid pent-up demand in the wake of the pandemic, rising inflation and high fuel costs. So, don't let this vital task slip down your to-do list and go further up in price because you haven't prioritised your expenditure. Be proactive and follow our top tips that can help you find the best deal on your flights and avoid those additional costs!
Book in advance
Booking your flight well in advance can increase your chances of getting a lower fare. Airlines often offer their best prices when flights are first released, which is typically around 6 to 12 months before the departure date – although this is not always the case.
Understand dynamic pricing strategies
While it used to be a common practice for airlines to release lower fares well in advance, this may not always be the case. Some airlines now employ dynamic pricing strategies, adjusting fares based on factors like demand, competitor pricing, and seat availability.
Airlines frequently launch sales and promotions to attract customers. Monitoring these deals and booking early when such offers become available can result in significant savings.
Monitor prices and set fare alerts
Use flight search engines or websites that offer fare alerts to track prices for your desired destination. This way, you'll receive notifications when prices drop or rise, allowing you to book at the optimal time and get the best deal.
Consider budget airlines
Low-cost carriers, such as EasyJet and Ryanair for European and North African services, often offer more affordable fares compared to full-service airlines. However, bear in mind that budget airlines might have additional fees for services such as checked baggage, seat selection, or in-flight meals. Be sure to factor in these costs when comparing prices.
Avoid flying during popular times
Airlines tend to offer discounted fares during less popular times to attract passengers, such as weekdays, early mornings, or late at night. Flying during these times can increase your chances of finding cheaper tickets. Keep an eye on airline websites, newsletters, or fare aggregator websites to find the best deals.
Flying during unpopular times also means you're likely to encounter fewer crowds at the airport. This can lead to shorter queues at security checkpoints, faster check-in processes, and less overall stress during your travel experience. Additionally, you may have better chances of getting your preferred seats or even upgrades due to lower demand.
Be flexible with your travel dates
If your travel plans allow for flexibility, consider searching for flights across a range of dates. Prices tend to be higher during peak travel periods, such as school holidays or major events, so try to avoid flying during these times.
Compare prices across different airlines and booking platforms
Different airlines and online travel agencies may offer varying prices for the same route. Compare prices across multiple platforms to ensure you're getting the best deal.
Flight search engines are a great place to start. For example, Skyscanner aggregates flight information from different airlines and provides you with a comprehensive overview of available options, so you can compare and choose. You simply enter your travel details, such as departure and destination airports, travel dates, and other preferences. This empowers you to find the best deals and make informed decisions.
Consider other airports
Sometimes flying from or to a nearby airport can result in significant cost savings, so compare prices from different airports within a reasonable distance if you can be flexible with your travel plans.
Some airports may have limited flight schedules, especially for certain destinations. Checking nearby airports can give you more options in terms of airlines, flight times, and connections, allowing you to choose the most convenient and suitable itinerary. These airports may also have different airline competition, fees, and taxes, which can affect ticket prices.
Opt for longer layovers
While long layovers for connecting flights may not be ideal for everyone, they can often save you money. Airlines sometimes offer lower fares for connecting flights, especially when there are longer layover times. Additionally, a longer layover gives you a chance to explore the layover city.
Consider booking separate tickets
In some cases, booking separate tickets for each leg of your journey can result in savings. However, this approach comes with additional risks, such as the lack of protection if one flight is delayed or cancelled. Be cautious when booking separate tickets and allow ample time between connections to account for potential delays.
Join loyalty programs
If you plan to fly frequently – perhaps you'll return home regularly to visit friends and family – it is prudent to sign up for frequent flyer programmes or loyalty programmes offered by airlines. Accumulating miles or points can lead to discounted or free flights – and other perks – in the future.
Currency transfers
Converting money from a currency to another can also become unnecessarily expensive. Don't let currency risk due to exchange rate fluctuations cause the cost of your big move to spiral out of control. Search for the best deal on your international transfers by comparing the world's leading foreign exchange companies here.