Your guide to retiring in France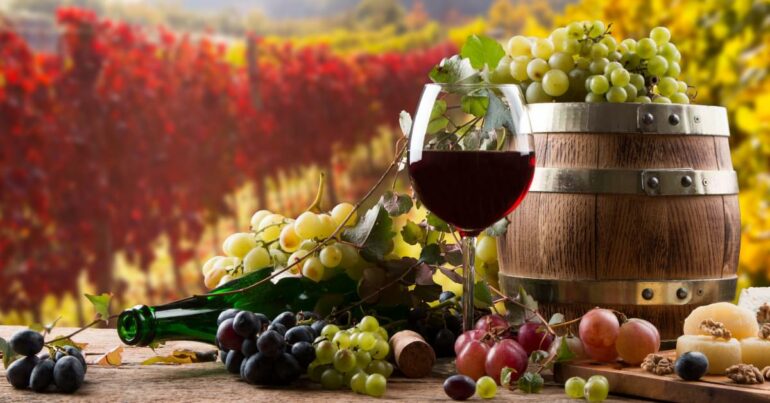 France has long been a favourite retirement destination, especially for UK expats who want a change of scenery without being too far away from family. Luckily, France boasts a wealth of excellent retirement destinations, modern amenities and great weather, all the necessary ingredients for a comfortable retirement! 
Whether you want to live along the sunny coast and rub shoulders with France's growing expat communities or seclude yourself among shady vineyards and winding streets, France has just the place for you!  
Top 5 cities to retire to in France 
France is geographically diverse, sporting sophisticated urban centres, quaint rural villages and sparkling beachside towns to Alpine mountain settings. Deciding on where to retire can be difficult with so many amazing options! To help you decide we've listed our top 5 retirement destinations below: 
1. Bordeaux – Best for wine 
Located in southwest France among world-famous vineyards, the ancient city of Bordeaux has recently undergone a dramatic transformation. Much of Bordeaux has been designated a UNESCO World Heritage Site to help preserve the city's rich cultural heritage – perfect for those who want to immerse themselves in history and beautiful architecture.  
Bordeaux is close to the Atlantic coast and provides easy access to beautiful sandy beaches. Most beaches in the area are naturally wild, with scrubby marshes and enormous dunes. These spots have a certain charm and are large enough to remain uncrowded even at the height of summer. 
Bordeaux offers good value for money when compared to cities of equal size. It's certainly cheaper than living in Paris. If you plan to retire to a large city in France, this is one of the best options. 
2. Lyon – Best for gastronomy
Lyon, located in the Rhone-Alps region of southern France, is the 3rd largest city in France. Walking along Lyon's spacious streets and 18th-century buildings, you won't feel squeezed by the local 2.2 million inhabitants – Lyon has numerous parks, wide avenues, large squares, and vistas that can stretch as far as the Alps on a clear day.
Lyon also has all the advantages and liveliness of a big city. It boasts famous museums, theatres, galleries, cafés and boutiques. An extensive transportation system is set to quickly deliver you to your chosen destination, of which there's never a shortage!
Finally, there's the food. Lyon is best known as the food capital of France. Excellent food is the lifeblood, culture, and tradition of Lyon. The city has more than 2,000 restaurants – 22 of which have at least one Michelin star – including several founded by the late Paul Bocuse, legendary chef and native of Lyon.
Interestingly, Lyon is also the birthplace of French cinema. The city celebrates cinema history honouring its many renowned filmmakers and artists. Film screenings and master classes take place in theatres throughout the city all year-round. 
3. Toulouse – Best for green spaces
Toulouse, located halfway between the Mediterranean and Atlantic Seas, is known as 'La Ville Rose' or 'Pink City' due to its terracotta brick buildings. Toulouse is also called the 'City of Violets.' Violets have been cultivated in Toulouse since the 1850s and can be drunk, eaten, or dissolved in champagne and are a proud emblem of this historic French city.
The architecture in central Toulouse has been preserved so well that it feels more like exploring a Renaissance village than a large urban city. It is a vibrant maze of cafes, neighbourhood markets, pedestrian squares, and historical monuments like the old town hall. 
The city is cut in two by the Garonne River and, together with the Canal du Midi, offers numerous opportunities for outdoor activities. Adding to the scenic surroundings are over 160 beautiful parks dotted around Toulouse. On top of these are dozens of other green spaces, including six 'green zones' located on the outskirts of Toulouse itself.
The many parks, tree-lined streets, squares, canal towpaths and small public gardens within Toulouse are all ideal places for a relaxing stroll or simply a great opportunity to enjoy all that nature offers. 
4. Nice – Best for expat communities 
Sitting on the French-Italian border, along the coast of the Mediterranean Sea, Nice is the 5th largest city in France and one of its most popular retirement destinations. 
Nice is also a popular tourist destination. Many of those it attracts during the summer months choose to live there permanently! This has grown a dynamic expat community with Italian, North African, American and English influences. 
Nice is perfect for travel lovers and is well-connected thanks to the nearby international airport, ferries to the surrounding islands and an extensive public transport system of buses and taxis. Trains from Nice's central station can take you to Cannes, Antibes, and other attractive beach cities. The transport infrastructure also makes travelling to other European countries such as Cyprus and Spain easy. 
For those looking for great local attractions, Nice is home to 'La Promenade des Anglais', an iconic pedestrian walkway that runs along the coast and passes some of Nice's most majestic buildings. Beachside restaurants, bars, and cafés line the path, and avid 'people watchers' can observe the daily parade of walkers, joggers, and cyclists while enjoying a nice glass of local wine. 
5. Montpellier – Best for coastal living
Some call Montpellier 'mini Paris'. Not surprising as the town is home to the twin to Paris's Arc de Triomphe and Avenue Foch. It's also filled with many Haussmann-style grand buildings that closely mimic the famous architecture of the French capital.
Montpellier has a dynamic culture and is well-known as one of the best retirement destinations in Europe. The city centre is almost totally pedestrianised. It has multiple public transportation options to suit every lifestyle. Montpellier is home to one of the top medical universities and has one of the best-served health services in France. 
The city is bordered by some of southern France's most well-known beach resorts. If you follow the popular vacation autoroute, you'll find easy access to more beaches in Italy (to the east) and Spain (to the west). Montpellier's beaches enjoy a mild Mediterranean climate, and the city holds the title of one of the sunniest cities in France!
Montpellier provides the perfect setting to take advantage of tasteful French living. With many gourmet restaurants, outdoor markets, and cultural events, the city is an excellent choice for retirees looking to live "la belle vie" in France.
How to get a French retirement visa
EU and EEA citizens do not need visas to live in France. 
Even if you intend to retire in France from outside the EU or EEA, the process is relatively straightforward: 
Retirees can apply for a visitor visa (the VLTS-TS Visiteur visa). This visa is often granted to students and retirees and allows you to remain in the country for 1 year. 
To be eligible for a long-stay visa, you must prove you have sufficient passive income to support yourself in France (this visa does not give you the right to work in France). This income must be equivalent to the French minimum wage (SMIC), which is currently €1,678.95 (valid on September 2022)
In addition, you must have private health insurance and submit a declaration stating that you won't undertake paid work while in France.
Retirees can replace their VTLS long-stay visa with a visitor's residency permit after 1 year. 
After five years, retirees can apply for permanent residency.
Unlike some other countries in the EU which offer investment visas (called Golden visas), France does not permit non-nationals to buy into permanent residency through the purchase of local property. 
Am I eligible for a pension in France? 
The French pension system offers 3 distinct plans: a state pension, compulsory supplementary pensions, and private pensions. 
To be eligible for a state pension, retirees must have worked in France for at least 42 years to claim the maximum amount allowed. 
It's possible to claim a pro-rata French pension if you've worked and made social security contributions in France for at least 10 years.
Compulsory supplementary pensions are paid out by industry bodies around the age of 65 or 67. The amount received depends on how much you have contributed to this fund (usually calculated as a small % of your monthly take home) over your career.
Private pensions include individual plans offered by company savings plans and company pensions offered by businesses to their staff.
If you wish to transfer your pension out of the UK, you must have already left the country for tax purposes. Once a tax resident in France, you can transfer your pension fund out of the UK into a QROPS scheme in the same way that you would transfer between pension providers within the UK.
If you don't meet the requirements for a French pension but have worked in other EU countries, you may be able to combine the total number of years worked in the EU to qualify for a French pension (or get higher pension rates if you already qualify).
This depends on which countries you have worked in and whether they have a social security agreement with France. France has bloc-wide agreements in place with EU/EEA countries, as well as many non-EU countries. As the UK is no longer part of the EU or EEA, time spent working in the UK does not contribute towards your eligibility for a French Pension. 
How can I move money safely to France?
Buying property abroad, securing a foreign mortgage and retiring in France can be tricky without adequate preparation.
Those unfamiliar with moving large sums of money are at risk of being caught by predatory FX practices and unscrupulous bankers. 
If you're considering retiring abroad soon, make sure you choose an FCA-authorised payment provider to guarantee that your personal information and sensitive data are protected, and your money is safe.
Make sure you avoid hidden charges and unfavourable exchange rates by going for a currency broker who will offer you a much better and cheaper service than your bank.
Matthew Swaile
Copywriter