French Property Exhibition 2012 – Interview With Andy Duncan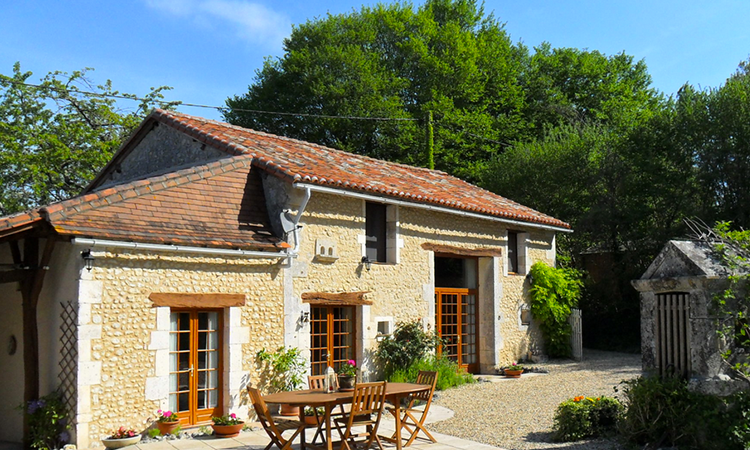 Tomorrow marks the opening of the French Property Exhibition at Wetherby Racecourse.
We took some time out to interview Andy Duncan, Deputy Editor of French Property News, to ask about the show and what those attending can expect.
Why should I attend the French Property Exhibition as a prospective buyer?
AD: Whatever stage of the buying journey you're at, the French Property Exhibitions are a one-stop shop for inspiration and information. There are property agents there, displaying thousands of properties acrossFrance. You can speak with them face-to-face about the areas in which they sell, and start to home in on the best area for you. There are also other experts there, covering aspects such as currency, French law and mortgages, who can show you how to make your money go furthest and also advise you on how to avoid any pitfalls. Having the opportunity to put your questions to experts face-to-face, and for free, is certainly an excellent way to equip yourself with information.
Why France and not Spain?
AD: France is a very safe place to buy, with a strictly regulated property industry. There are none of the horror stories associated withSpain, such as 'land grabs'. The French property market is widely regarded as being one of the most robust, and, compared with other countries, includingSpain, has fared far better during the economic slump. Having said that, property prices have dropped since 2007, so there are plenty of bargains to be had right now. Indeed, now is a very good take to take the plunge, as prices are just starting to stabilise and, in some places even creep up again. What's more, with the pound at a three-and-a-half year high against the euro (at 1.24), sterling can go even further at the moment.
How long have you been running the show?
AD: We have been running property exhibitions across the country for over 20 years, but this is the first year that our Yorkshire-based show has moved fromHarrogateto Wetherby. We were drawn by the conference centre here, which provides convenient access for visitors and exhibitors alike. It is close toHarrogatebut offers better value for exhibitors. What's more, while we host two very successful shows inLondoneach year, we also feel that it is important that other areas of the country are represented, hence this show, and our recent return toBirmingham, in March.
How important are other factors such as currency, legal advice and specialist mortgage help in the overseas property process?
AD: They are hugely important. They can save you money and make your money work harder for you. In addition, crucially, good advice in these fields will help make the process the fun, exciting and stress-free adventure that it should be. For example, the pound is flying against the euro right now. Good currency advice could see you maximise the advantages of this, while also protecting you should the rate fall again later. Meanwhile, the French are famous for their bureaucracy, and their legal system is different from ours, so good advice can help you find your way through the system a lot more easily and without unnecessary stress. And with so many mortgage products out there, discussion with a specialist can help you find just the one that will make your money work hardest and take advantage of some of the great rates on offer for French mortgages.
What type of seminars can you expect to find at the show?
AD: There is a packed and varied programme of seminars over both the days. With each one given by experts in their fields, these seminars cover diverse subjects such as the essential guide to buying a property and enjoying life in France; health, tax and pensions in France; how to save money using a currency specialist; the legal aspects of buying in France; how to find the right mortgage; and where to live in France. What you are getting is everything you need to know, explained clearly by those who know, and completely free of charge.
Why Wetherby as a location?
AD: Yorkshire is our regional show for the north. We feel that it is important that people living in the north don't have to travel to shows based inLondon.
Why are exhibitions so important to French Property News? Is it about getting close to your readership?
AD: This is a huge part of what it's all about. We have a wonderful relationship with our readers, who are passionate aboutFrance. One of the best ways to brighten the day in the office is to read a really lovely real life story from a reader. We live vicariously through them! So to meet them face to face is always a privilege. On a more practical note, the exhibitions are a natural extension of the magazine itself – by this I mean that the magazine is all about making readers' dreams of living inFrancecome true. The exhibitions are just one of the practical ways in which we can further help with this process. Here, under one roof, visitors to the exhibitions can find invaluable information from authoritative and passionate experts across all key subjects about moving to, and living in, France; they can be inspired as to the parts of France and the kind of property that would most suit them; and it's all for free.
– interview ends –
From the whole team at MyCurrencyTransfer.com, we wish Andy and the French Property News team good luck at the exhibition.
If you are at the show, feel free to tweet us your thoughts to @currencytranfr