Weekly Currency Brief – 18th Apr – 25th Apr 2017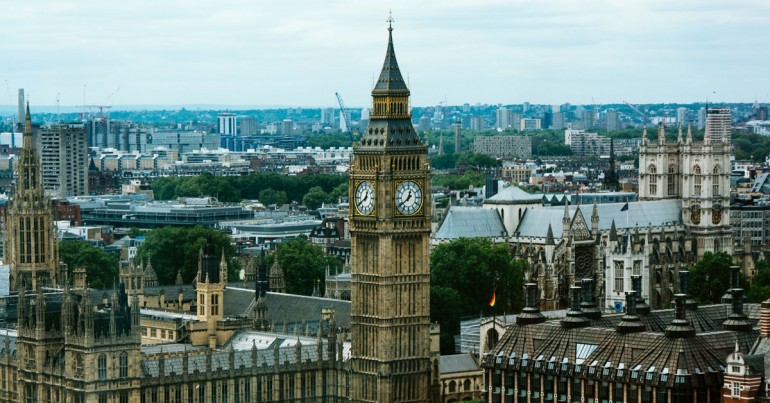 UK politics
Theresa May's wholly unexpected call for an early general election put markets in a spin. Nobody had seen it coming but almost everyone decided immediately it was positive for the pound. Sterling rallied strongly and held onto most of its gains until the weekend. On Friday morning the pound was an average of 1.8% above its levels prior to the prime minister's announcement. At the end of the week the gains included one and a quarter euro cents, one and three quarter Swiss cents, two and a quarter US cents and five Canadian cents.
The argument is twofold. First, investors believe the government will be returned to power with a thumping majority. Second, they reckon that majority will make the prime minister less beholden to backbenchers in her party, thus allowing her to pursue a more confident stance in negotiations with the EU especially as she will no longer be under the shadow of a 2020 election.
Euroland politics
The euro went into last weekend weighed down by the possibility that the first round of France's presidential election could leave two anti-EU candidates to fight it out in the run-off on 7 May. In the event it was Emmanuel Macron and Marine Le Pen who made it through to the second round. The assumption is that M. Macron will mop up more floating voters than Mme Le Pen, giving France another pro-EU, pro-euro president and leaving the union and its single currency unscathed.
Investors responded positively to Sunday's result and the euro opened two cents higher on Monday morning. On the week it is a third of a cent higher against sterling and has taken two and a quarter cents off the US dollar.
US politics
With only five of his supposedly critical first hundred days to go Donald Trump is apparently keen to get something on the books. On Friday he said he would be making "maybe the biggest tax cut we've ever had" and the White House followed that up by saying that he wants to cut the rate of corporate tax to 15%. On Monday he told reporters "We're going to be putting a 20% tax on softwood lumber coming in — tariff on softwood coming into the United States from Canada".
Both stories were theoretically positive for the US dollar but investors are less than convinced that he will be able to get the tax cut through Congress without giving something in return. Republicans control both houses and they have a lively history of opposing legislation that would increase the national debt. So it was not a great week for the US dollar, which fell by an average of -0.3% against the other major currencies. The lumber tax story contributed to an even worse week for the Canadian dollar: it lost one and a quarter US cents and was down by nearly six cents against sterling.
The good news
Opinion pollsters made a good fist of their forecasts for the first round of the French election. Investors therefore trust that their prediction of a 62%-38% advantage for M. Macron in round two will turn out to be equally as accurate.
The bad news
It isn't over until it's over. M. Macron is already being accused of the sort of premature triumphalism that probably cost Neil Kinnock the British general election in 1992.
Sarah, Senior Account Manager at Moneycorp
Moneycorp is one of the largest international payment companies supporting over 90 currencies. Last year Moneycorp traded over £22.6 billion worth of international money transfers. Find out how Moneycorp can help you with your international transfer here.