Top 5 Communication Apps for Expats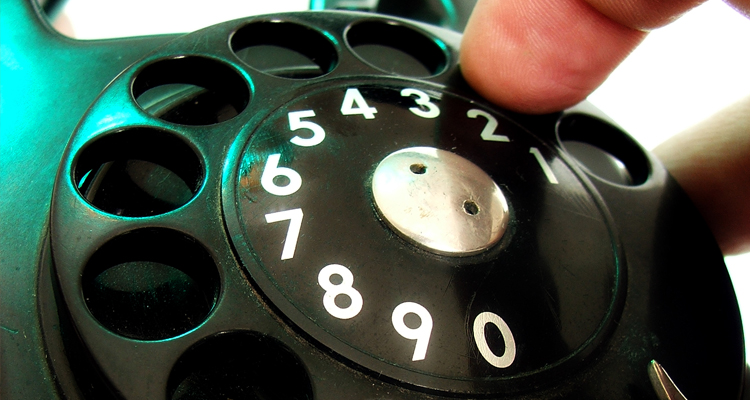 Perhaps you are thinking of making the big move abroad, or maybe you've already settled down and are looking for the best apps to make communication with friends and family back home that little bit easier. You've certainly come to the right place! We've scoured the Web and scanned reviews to bring you the top 5 communication apps for expats.
Hi there and welcome to another episode of MyCurrencyTransferTV. So we get a lot of requests from expats and people thinking of making the big move abroad, asking what the best way of communicating with friends and family back home is. So in this quick guide, we've put together some of the top apps out there for staying in touch with people across the pond without costing you an arm and a leg!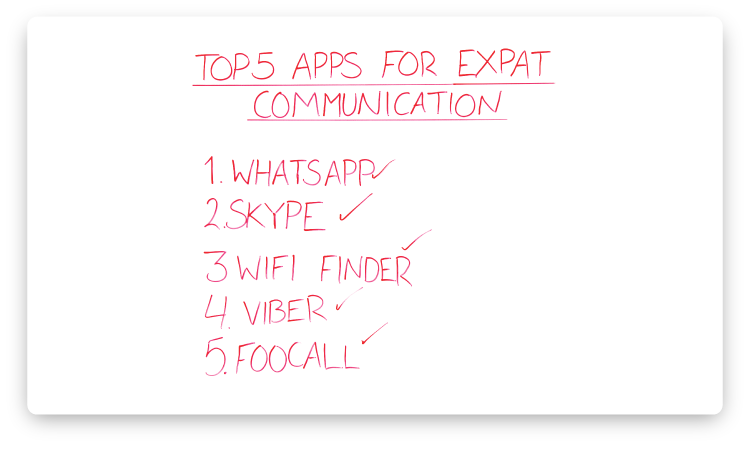 WhatsApp
I'm sure you've heard of the smartphone messenger service, WhatsApp. Simply use your 3G or WiFi when available to message friends and family. If you're using SMS even in the UK, you're behind the times! Much more than sending messages, WhatsApp also allows you to send audio notes, images and videos for free on WiFi. There are no hidden costs, and features such as group chats and synced contact lists make this app a must-have.
WhatsApp is available on App Store and Google Play.
Skype
A universally acknowledged form of communication, Skype can be accessed from almost anything including your landline and even your TV! With over 250 million people worldwide using Skype every month, you'll be amazed at how many people you will be connected with almost instantly. The app allows you to make free voice and video calls with a WiFi connection to anyone else using Skype. If the time difference isn't too appealing to the receiving end, you can even leave video messages so you'll never feel cut off from people back home.
Skype is available on App Store and Google Play.
WiFi Finder
With WiFi finder you can quickly and easily find free or paid WiFi when you travel using your smartphone. Using the GPS function, WiFi finder will tell you exactly where the closest WiFi hotspot is and even how to get there! You can even download all of the locations offline so you know how to stay connected when you're on the road. The app even allows you to filter by location type such as restaurant or café so you can even enjoy a coffee while you catch up with friends back home.
WiFi Finder is available on App Store and Google Play.
Viber
Viber is becoming one of the most popular apps for people to text, call and send photo and video messages worldwide over WiFi or 3G. ViberOut can be used to make calls to family and friends with non-Viber landlines and mobile numbers at very low rates. The app simply syncs with your mobile contact list and automatically detects which contacts are using Viber. The desktop version means that you can make cross-platform calls while push notifications means you never miss a message while offline.
Viber is available on App Store and Google Play.
FooCall
If you need to make international phone calls and have inclusive minutes on your contract, this is the app for you. It is completely mobile and does not require the need for a WiFi connection to make calls. By simply making a call abroad as you normally would, FooCall routes the call to a local number and then automatically to your destination without you needing to do anything else. Because these local numbers are regular landlines, your inclusive minutes means you pay absolutely nothing. FooCall then just charges you a really low rate for the international part of the call. So if you want to make a call on the move and don't want to rely on WiFi connections, this app is for you.
FooCall is available on Google Play.
We hope you've enjoyed today's video and if you have any questions, feel free to tweet us @MyCurrencyTrans or email me directly at [email protected]
Written by Sofia Kluge on Google+