Top 10 Expat Advice & Information Sites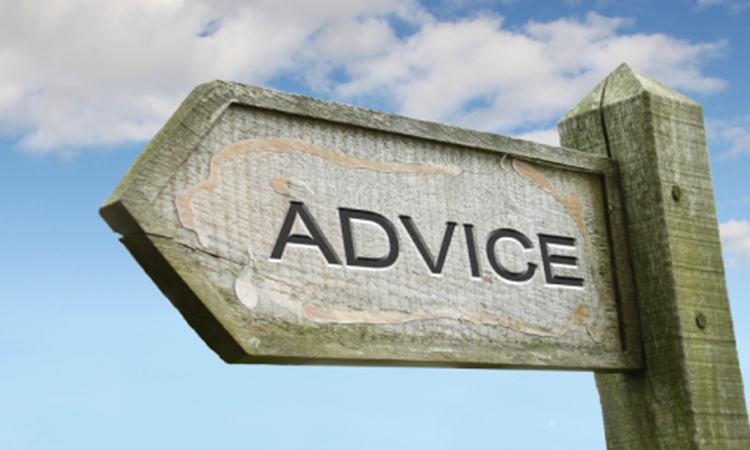 The moment has arrived! We're delighted and proud to launch the prestigious MyCurrencyTransfer.com Expat Star Awards 2013 – in which we're rewarding the cream of the crop when it comes to online expatriate excellence! Welcome to the 'Oscars of the online expat community.'
Over the next two months, we'll be honouring our top 10 websites for the expat community across 10 different categories.
To start things off, we're delighted to announce the following winners in our very first category, the Top 10 Expat Advice & Information Sites, in which Justlanded.com, Moveguides.com, and Expatsradio.com have landed gold, silver and bronze respectively.
Congratulations to our top ten listed below: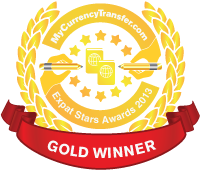 Justlanded.com – found tweeting @just_landed
justlanded.com lifts our very first Gold honour thanks to the site's user friendly dashboard, which allows you to search for relevant information and advice across more than 12 categories, country by country. It's such a simple idea but really, really effective – not just for expats but for anyone looking for tips and insider knowledge on the protocols and paperwork required for a particular country. It covers just about everything you ever might need to know when considering a relocation overseas including issues relating to visas and work permits, housing and rentals, buying property, finding a job, sourcing a school, transferring money and much more besides. It even has its own directory, classified section, and online forum in which visitors can connect with other expats. In short, it's a one-stop-shop for anyone considering a move abroad – which is exactly why it merits a perfect 10 from us. Congratulations guys, our very first Gold badge of the series is all yours.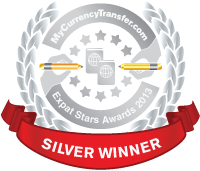 Moveguides.com – found tweeting @moveguides
We love disruptive business models. Enter Moveguides.com and it's quest to innovate and bring relocation management into the modern day internet age. Launched with great press on the major tech blogs, Moveguides.com is a fantastic resource for anyone embarking on a move abroad. It even caters for companies whose employees are relocating by providing a whole host of relevant information on everything from local guides to social networking via a customised web portal. This compares the prices of eight chosen suppliers at any given time. Move Guides for individuals lets you get started straight away (although you still have to register) and not only features a series of case studies from all over the world, but it helps you plan your move via an easy online tool – enabling you to search removal companies and costs, apply for a visa, find a place to live and even open a bank account. We could spend ages on this Move Hub – comparing services and planning – and would recommend it for busy professionals.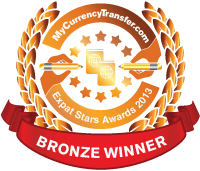 ExpatsRadio.com – found tweeting @expats_radio
Expatsradio – as its name would suggest – is more than just a brilliant online portal. It is, of course, a fantastic 'radio' station too. That's why it's earned our Bronze badge of honour. Not only do we love the concept but we love the content too. The website, which comprises a series of videos and podcasts, culminating in its 'radio' aspect, is a great source for general travel and expat related news, entertainment and competitions and there's a handy section of the site devoted to overseas property too. Believe it or not, it started life as a small test website to see if anyone would be interested in the initiative and, nearly eight years later, it's still going strong. Keep up the good work, we say!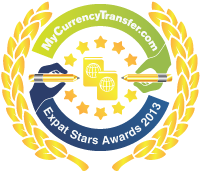 Expatica.co.uk – found tweeting @expatica
Our first finalist of the series is this little website which, combined with its sister site expatica.com, attracts half a million visitors each month – testament, we think, to the quality of information for both the UK expat and international community it carries. The UK site is for expats living in Britain by expats living in Britain and offers a daily round-up of all the main British, international and expat community news headlines. It's also a great  site for expert advice, job searches, classified listings and even has an in-built weather forecaster.
Angloinfo.com – found tweeting @angloinfo
The global expat network angloinfo.com is the world's largest online provider of English language information resources for English-speaking expats so no wonder it's fab! We love that the network has 74 individual websites across Europe, South America and the Far East and is still growing! We love that it draws more than 20 million visitors a month and, moreover, we love that there are always lots of international vacancies to be had which are advertised on the site. As such a large employer, AngloINFO regularly has global positions to fill when it comes to likes of freelance writing and research and home based sales. It has more blogs than you can shake a stick at – one for almost every country, in fact – so we recommend you sit down and have a good read!
expats.org.uk almost reads like an 'Exchange & Mart' in terms of its layout and design. The landing page is a little 'busier' than most but rest assured it's chock-a-block with expat related info and prefers to describe itself as more of an 'UK expats' Yellow Pages'. It covers all the major expat related news headlines and breaking stories from the BBC and is indeed a directory of expat websites, features, recruitment, shopping, financial services and travel advice for the UK expatriate community. Whatever it is you're looking for, we'd be very surprised if you didn't find it here among the site's extensive listings.
Expatforum.com – found tweeting @expatforum
expatforum.com is, as you would expect, an online forum for the worldwide expat community! It currently has more than 100,000 members who have either already moved abroad or are planning to emigrate and is split into two main sections: country-specific forums and expat news. It couldn't be easier to use and provides for 22 specific countries, from the USA to Australia, with a separate forum for the rest of the world. Although signing up is a basic requirement, it's absolutely free and has a number of additional features to help you get the most out of social networking. Let's just say we're huge fans!
Expatfocus.com – found tweeting @expatfocus
If you're looking for great, useful articles on anything from choosing a school in Hong Kong to getting around in Singapore, then expatfocus.com is the one. We admire its magazine-style pagination and layout with big images and easy-to-read features. Here, you'll also find a host of columnists, interviews and great travel and financial journalism. We also love that you can sign up to the Expat Focus newsletter to make sure you never miss a snippet.
Numbeo.com – found tweeting @numbeo
'Odd name for an expat website,' you might be thinking, but numbeo.com gets its name from its ability to number crunch in just about any country imaginable. To sum it up (if you'll pardon the pun), numbeo.com is the world's largest database of user-contributed information on cities and countries – providing up-to-the-minute information on world living conditions, including crime and pollution, health care, housing costs, traffic and more. It's another useful tool in building up an overall picture of the city or country you are considering emigrating to and, being techies at heart, we can't help but think it's very clever indeed!
Expatarrivals.com – found tweeting @expatarrivals
As it's twitter bio proudly explains, ExpatArrivals.com provides ' local info for global expats, written by expats for expats.' And in our view, it happens to do this extremely well. We are particularly impressed by the way the site pulls together user generated content and it's neat web layout adds to the user experience on the site. Whether you are embarking on an overseas assignment and need visa  information or quite simply retiring abroad, ExpatArrivals.com is a must see website for expats globally.
All our winners and finalists are invited for an interview on MyCurrencyTransfer.com & invited to upload their badges of honour from the main Expat Star Awards 2013 page.
Tell the world how good you really are!
You can see more advice and tips on our blog.
So.. what do you think of our top 10? All your comments, thoughts and tips are welcome!
Dan Abrahams on Google +