10 Of The World's Most Expensive Beers In The World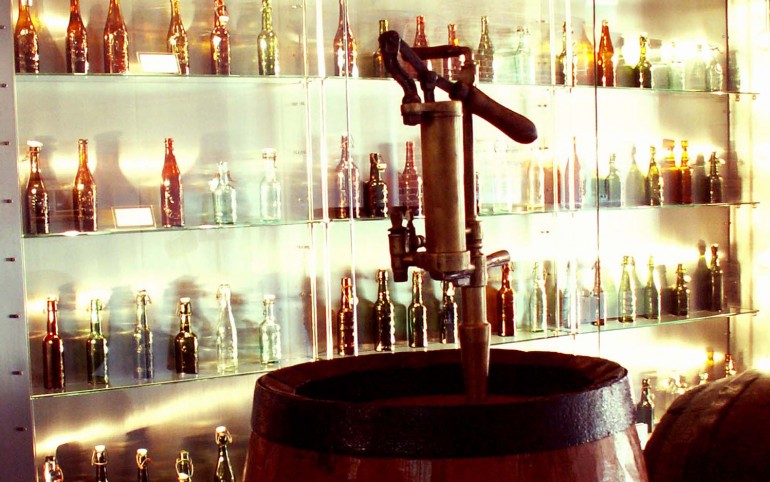 The rising price of a pint of beer is one of the most hotly discussed issues from UK to Australia. For some beer enthusiasts, price doesn't matter, but to most people a beer over £100 would be out of the question! Read on to find out how much you can expect to pay for a 12-litre bottle of Belgian ale; beer made with Antarctic glacier ice; and a 3,250 year old Ancient Egyptian brew.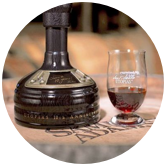 £147 ($238) – Samuel Adams' Utopias
Samuel Adams is one of America's best known beer brands. Every two years, the firm releases a new batch of its now famous Utopias. Served in a 750ml ceramic kettle, the beer is aged for up to 18 months in Scotch, Cognac and Port barrels, and flavoured with caramel, smoked malts and four different hops. However, at 28% ABV it is actually illegal to sell or consume the beer in eleven US states.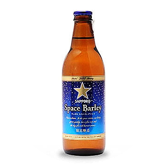 £167 (¥10,000) – Sapporo Space Barley
The ultimate 'out of this world' drinking experience – Japanese brewery Sapporo used barley grown in space to create this beer. In 2006, the brewery joined forces with the Russian Academy of Sciences and Okayama University to help fund an experiment to find out how barley seeds would respond in space. During a five month stay on the International Space Station, the seeds grew into barley, which was converted back on Earth into six packs of beer. Each pack was sold by lottery system at a fixed price of ¥10,000.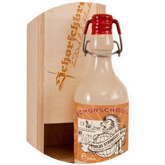 £168 (€200) – Schorschbock 57
It makes sense that the strongest beer in the world should also be one of the most expensive. Schorschbock 57 has a whopping 57.5% ABV. Only 36 bottles were released by the brewing firm Schorschbräu in 2011, but that was enough to claim victory over rivals BrewDog in the quest to make the world's strongest beer.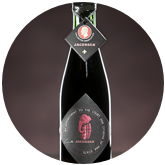 £230 (DKK2008) – Jacobsen Vintage No. 1
One of the rarest beers on the market, the Jacobsen Vintage No. 1 describes itself as a 'barley wine'. Six hundred bottles were produced in 2008 by Denmark's Carlsberg Group, with a fitting price tag of DKK2008 each. Every bottle is decorated with an original print by Danish artist Frans Kannik, helping the beer become an instant collector's item. Bottles sold today are likely to be worth much more than the original asking price.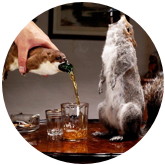 £500 – The End of History
Made by self-styled craft beer punks BrewDog, The End of History almost instantly sold out, but not before making a splash in the media. At 55% ABV, it was (at the time) the most potent beer on the market, and each bottle came packed inside a taxidermy squirrel or stoat. Only 12 bottles were produced, along with strict guidelines to drink slowly…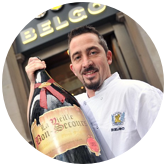 £700 – Vieille Bon Secours ale (12 litre bottle)
Gathering dust in the basement of London's Belgo restaurant is this enormous 12 litre bottle of ale – said to be the most expensive single bottle of beer in the world. It contains just over 21 pints of Caulier brewed ale, so each pint would essentially cost £33 – expensive, even for London!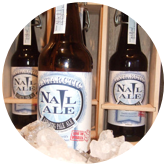 £1,042 (AUS $1,850) – Antarctic Nail Ale
Claiming to be the oldest and purest beer in existence, this unique pale ale uses water which has been melted from an iceberg in the Southern Ocean. Thirty bottles were produced by the Australian brewery Jarrah Jacks. In November 2011, a bottle sold for AUS $1,850 at a charity auction in Sydney, but other bottles have been known to change hands for as 'little' as AUS $800 (£454).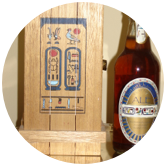 £4,616 – Tutankhamun Ale
In 1990, archaeologist Dr Barry Kemp discovered ten ancient brewing chambers beneath the Egyptian village of Amarna on the banks of the Nile. Trace residue of an ancient beer was found, and with the help of Scottish brewer Jim Merrington, the 3,250 year recipe was reproduced. The first bottle went for £4,616 in auction, but Harrods went on to sell 1,000 bottles of the beer for just £50 a pop.
Now that you're officially thirsty, find your nearest pub. Or if you prefer to splurge, start researching where you can find these beers closest to you and go big!