Interview with Expat Star Award Winner, author and journalist: Anna Nicholas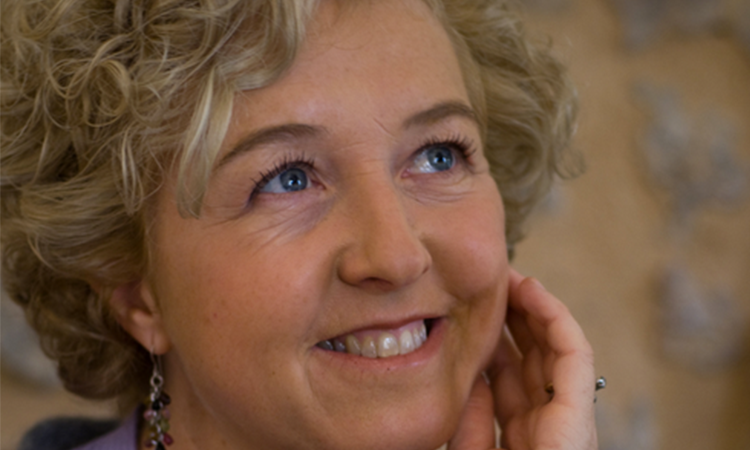 Anna Nicholas is our Expat Star Award Winner Spain 2013, an author and journalist living in Mallorca. Having written several published books, performed on Blue Peter and carried a grand piano to Guyana, we are very excited and delighted to welcome and interview Anna to find out more about her incredible life and travel experiences.
You are an expat living in Mallorca, do you prefer the way of life out there compared to London?
Absolutely. Living here has done wonders for my stress levels and the balmy climate, beautiful landscape, relaxed lifestyle and warm inclusive local Mallorcan community combine to make it feel like home. There is an excellent infrastructure here on the island and if you ever suffer from 'island-itis' there are plenty of regular flights back to the UK.
When writing your weekly column for the Mallorca Daily Bulletin, what topics do you tend to cover?
I like to cover topical issues and comment on news items in the UK and international press. Some of my readers call it my 'weekly rant' because I'm not frightened to say what I think. I have some fun with it!
Having formerly worked as International PR spokesman for The Guinness World Book of Records, what was the most extraordinary record you had to judge?
Probably the world's longest conga line in Miami. I had to stand at the top of a very tall building with the singer Gloria Estefan and together we announced the result- I in English, and Gloria in Spanish for the benefit of the local Hispanic community. An incredible 119,986 people took part at 3pm on the dot. It was as if the whole of Miami stood still before the moment the record officially kicked off.
You performed on Blue Peter, every child's dream! How was that?
It was great fun but it could be nerve-racking too, especially if a child didn't manage to break a record that I was judging. I'll also never forget the time that the world's heaviest dog bit the bottom of a BBC concierge on set. That was a bit hairy and I had a lot of explaining to do!
You are incredibly also an author with numerous books published and available at most bookshops. What are your books about?
I have written five in a series of humorous books about living in rural Mallorca, the first being A Lizard in my Luggage. I like to get under the skin of the people and the island and write about the authentic aspects of life here and how it feels to be an expat in a small mountain town and how we do our utmost to integrate. I've also written a memoir about my time as an adjudicator at the Guinness Book of Records called Strictly Off the Record. All my books are available on www.amazon.co.uk and at good UK bookstores and chains such as Waterstones and WH Smiths.
As a Fellow of the Royal Geographical Society, you must have travelled to some incredible parts of the world. Where has been your favourite place?
Yes, I have been on many a wild scientific expedition most often with my friend the famed veteran British explorer, Colonel John Blashford-Snell, OBE. My most memorable expedition was when we carried a grand piano to the remote Amazonian Wai Wai tribe in Guyana. We had visited the Wai Wai a few times and the chief of the tribe asked for a piano for their mud hut church so John and I organised it! It was a gruelling and madcap expedition but hugely rewarding and productive. It became the subject of a documentary on BBC2 entitled 'A Grand Adventure.'
And your least favourite place?
Ironically I can't think of any far flung territories that I haven't liked in one way or another but closer to home I once had a dreary experience in Tenerife. It rained non stop, the volcanic landscape seemed bleak and I found the over-the-top touristy areas more like Las Vegas. I'm sure the place has many redeeming features that somehow eluded me that trip.
Last but not least, when you travel across the world, how do you prefer to buy your travel money?
That's a good question. Normally I use credit and debit cards and local currency bought in advance but last month in Sri Lanka we decided to use debit cards and in some towns had a serious problem. They simply didn't work and we had a few close shaves. We'll be re-thinking how we do it next time!
We would like to thank Anna for sharing his time and expert knowledge with us.
Written by Sofia Kluge on Google+