Weekly Currency Brief – 22nd Nov – 29th Nov 2016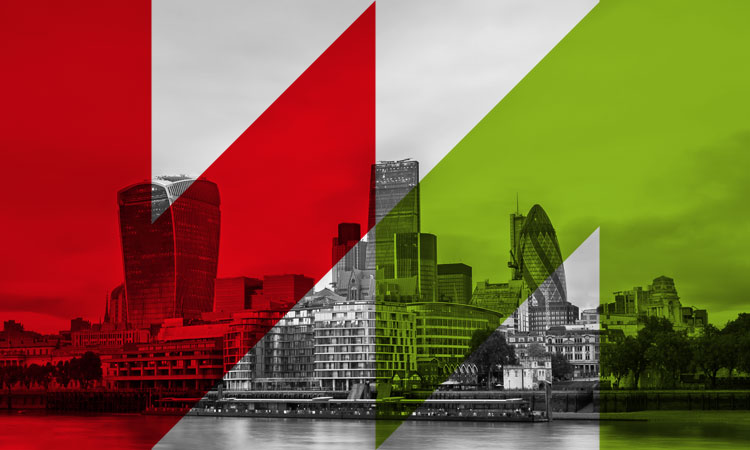 A two-way street
Sterling's smallest loss over the last seven days was a third of a euro cent. This demonstrates two things: that the pound's recent run of strength is not a precursor to boundless Brexit brilliance and that the euro is almost as unpopular. But never fear. Over the last month sterling has comfortably outperformed its peers, rising by an average of 3.8% against the other dozen most actively-traded currencies. In the process it has picked up two and a quarter US cents, five and a quarter euro cents and a third of a Swiss cent. (Wealth warning: that still leaves it an average of 13% below its position on Brexit Eve.)
There were no particularly bad economic data or news to hamper the pound. Indeed, the revised figure for third quarter UK growth left it at 0.5%, beating the 0.2% reported by Germany and France. Sterling's setback was principally the result of its previous gains. With the Brexit uncertainty still lurking, investors were reluctant to push it yet higher and some of them fancied it was time to take profits on the pounds they had bought earlier at lower prices.
Political nervousness in Euroland
On Sunday the people of Austria and Italy will go to the polls. In Austria they will be asked to chose between two candidates in the run-off for president. One is a green, the other a right-winger who has toyed with the idea of taking his country out of the European Union. The opinion polls suggest the right winger, Norbert Hofer of the anti-immigrant Freedom Party, has the edge. The vote in Italy is a referendum on prime minister Matteo Renzi's proposals to reform politics and public administration. Sr Renzi has said previously that he would resign if he failed to receive a mandate for the reforms.
In and of itself neither ballot is a recipe for disaster. However, were Euroland to find itself on Monday with a far-right Austrian president and a headless Italian government it would raise fresh questions about the permanence of the single currency. Inevitably, investors would be less well-disposed towards the euro than they already are.
The good news
India's government has implemented a programme – a fortnight ago – to force people out of the black economy of money-laundering and tax-evasion. Out of the blue it announced that, with immediate effect, the existing 500 and 1000 rupee bills (roughly £6 and £13) would no longer be legal tender. New replacement notes are being issued but only in limited amounts.
The bad news
Money-launderers and serious tax-evaders tend to store their wealth in gold, real estate and overseas banks, not under the mattress. The cancellation of existing currency has not hurt them but has played havoc with rural economies where banks are rare and cash is king. There are still long queues as people wait to exchange old money for new. Goldman Sachs, an investment bank, estimates the move will knock India's economic growth back from 7.6% to 6.8% in the coming year.
Sarah, Senior Account Manager at Moneycorp
Moneycorp is one of the largest international payment companies supporting over 90 currencies. Last year Moneycorp traded over £22.6 billion worth of international money transfers. Find out how Moneycorp can help you with your international transfer here.