Weekly Currency Brief – 20th Jun – 27th Jun 2017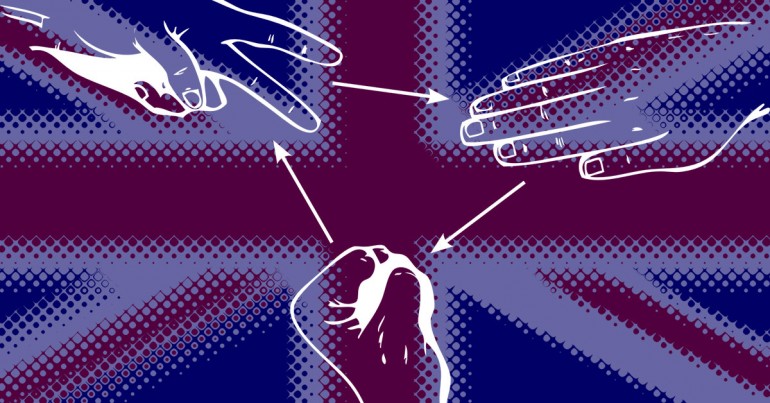 Paper
The first anniversary is traditionally celebrated with gifts of paper. Plenty of it was in evidence last Monday as the teams from Westminster and Brussels sat down to begin their negotiations almost precisely a year after Britain voted to leave the European Union. Following 12 months of phoney war the first shots were being fired and investors were not exactly delighted. On Monday and Tuesday the pound was a loser on every front, down by an average of -1% from Friday morning's' levels.
It is perhaps a fitting time to take stock of just how much the Brexit vote on 23 June last year has cost sterling so far. The smallest losses have been to the Japanese yen and Swedish krona, -9% each, and the biggest is the -23% by which it has fallen against the South African rand. The pound is down by -15% against the Australian and NZ dollars and it has lost 22 US cents and 17 euro cents, -15% and -13%. Ouch.

Rock
The short-term game changed for sterling on Wednesday. First, official data showed government borrowing falling by more than expected in May. Investors' attitude to "austerity" is not the same as those who have to live with it: they see reduced government debt as a positive. The figures provided a solid base from which sterling could advance when the Bank of England's chief economist Andy Haldane said (almost but not quite) that it was time for UK interest rates to begin moving higher.
His observation helped to undo some of the earlier damage. The pound eventually managed to limit its weekly loss to an average of -0.3%. It was down by less than half a euro cent and unchanged against the US dollar, the yen and the Canadian dollar.

Scissors
At the opening of parliament the Queen's speech revealed several cuts to the Conservatives' manifesto pledges. With a minority government the prime minister is forced to be realistic in separating the must-dos from the nice-to-haves. On balance, investors were satisfied with the result. As with the DUP tie-up, anything at the moment that makes another election look less likely is a Good Thing for the pound.
The week's other notable cut was to inflation in Canada, which slowed from 1.6% to 1.3%. Having only recently become used to the posibility of higher interest rates from the Bank of Canada investors had to reconsider their expectations. It spoiled what could otherwise have been a good week for the Loonie.

The good news
European Central Bank chief Mario Draghi told an audience of central bankers this week that he was more optimistic about the Euroland economy, which is "strengthening and broadening". Among other things, deflationary pressures have been replaced by inflationary ones.
The bad news
Sig. Draghi also thinks "global uncertainties remain elevated" and that makes him inclined to continue with an accommodative monetary policy that involves asset purchases and ultra-low interest rates. Normally this would weigh on the euro but the single currency strengthened against sterling after the president's speech: investors took his comments as a hint that quantitative easing is, if not on days-to-do, then at least on months-to-do.
Sarah, Senior Account Manager at Moneycorp
Moneycorp is one of the largest international payment companies supporting over 90 currencies. Last year Moneycorp traded over £22.6 billion worth of international money transfers. Find out how Moneycorp can help you with your international transfer here.