Top 10 Websites for Expats in Australia
Welcome to the next round of the Expat Star Awards! In 2012 there were a record 1.4 million British expats living in Australia and we think some of these blogs and websites deserve recognition and appreciation. From restaurant reviews to city guides, food blogs to travel Vlogs we have searched and sifted far and wide to select the Top 10 websites to appear in our Expat Star Awards 2013 Australia Roll of Honour.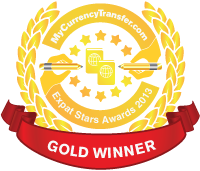 Pomsinoz is a brilliant resource for all expat questions. Forums ranging from migration issues to taking pets abroad, socialising with other expats and organising removals and insurance, this website has it all. An absolute lifesaver for anyone immigrating to Australia for whatever reason; we crown Pomsinoz gold winner for being a top contender!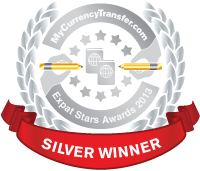 News is a brilliant source of information for the latest headlines, stories and live facts and statistics. Collaborating business, lifestyle, sport and entertainment in one domain, to give you a website with everything you could possibly want to know about today's Australia, we are delighted to crown this gem, silver winner.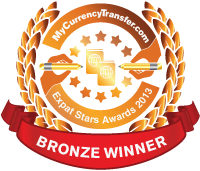 brookevstheworld is a great site for all things travel, work, teach, live in Australia. Documenting her travels in various continents and her experiences of living abroad, Brooke writes about her adventures in a creative and fun way for all readers to enjoy and learn from.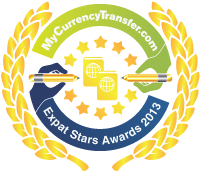 thelifethatbroke is an expat in Sydney blogging about her travels and life in Australia. Telling of her childhood memories of travelling and and her visit to over 40 states and various other countries across the globe, Lauren works as a writer, blogger and editor and has had her work published on numerous occasions in magazines and newspapers. This blog is a very enjoyable read for all travel tales.
gettingdownunder is one of the best websites and resources for Australian immigration. Writing about the woes of selling your house in the UK to the delights of purchasing your new house in Australia, and everything in between such as applying for driving licences and avoiding deadly spiders, this website is one of the most resourceful and fun websites out there for expats in Australia.
lifehacker is a rather unique website focusing on tips for the use of technology in life and how to make it more productive. Lifehacker Australia posts all the best tips with an Australian focus sorted in to various categories including Organisation, Money, Travel and Work. Regular posts on money management and best current technology deals in Australia make this website a great regular visit.
francan is the diary blog of an expat from Yorkshire who has just celebrated his 1st year in Australia. This blog is his way of sharing his journey both in words and pictures and passing on the odd hint and tip for anyone thinking of heading over to the country.
mslimalicious a fabulous foodie! Cyndie is a Sydney-based lifestyle writer who inspires thousands of people to live a healthier and greener life. Having visited over 30 countries and finally relocating in Australia, she shares her food experiences and top tips at the dispense of all her readers and followers. This fun and insightful blog is a very enjoyable resource to all.
sydneymovingguide is a guide for expats moving to Sydney, written by an expat. Explaining the things you may not find on generic expat websites, Lauren answers questions such as how much money one should save before moving abroad and explaining how tax returns work in Australia. This website is an essential read for all those who have recently immigrated to Australia.
BobinOz is the fabulous home of Bob and co who just couldn't keep away from Oz and kept returning to the land down under, boomerang style. An upbeat and informative read, BobinOz is a combination of how-to's, anecdotes and city guides making it a great read for almost everyone!
Well done to all the Australia Expat winners which made the roll of honour! Winners are invited to click here and upload their badge of honour to showcase on your website. You all deserve it!
Need any help to transfer money to Australia or from Australia? Try out our comparison tool today!
Written by Sofia Kluge on Google+