Top 10 Websites for Expats in South Africa
Welcome to the next round of the Expat Star Awards! In 2012 there were a record 200,000 British expats living in South Africa and we think some of these blogs and websites deserve recognition and appreciation. From restaurant reviews to city guides, food blogs to travel Vlogs we have searched and sifted far and wide to select the Top 10 websites to appear in our Expat Star Awards 2013 South Africa Roll of Honour.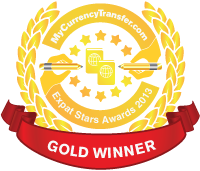 CapeTownMagazine is a fabulous source of information for anything related to Cape Town and the surrounding area. Ranging from things to do when it rains to where to find the next comedy show to where to eat Tapas, this website has it all. CapeTownMagazine leaves nothing uncovered and is updated more frequently than you can hit the refresh button on your browser! Top website, well deserving of a gold award!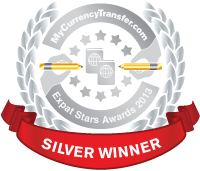 SABCnews definitely deserves the silver award for keeping your updated with all current affairs and news stories. Covering business, sport, finance, politics and lifestyle, the South African broadcaster does well to be as informative online as it is via radio and television. As well as keeping expats updated, the website is just as great for keeping the rest of the world informed of the weather and finance in South Africa making it a great read to all.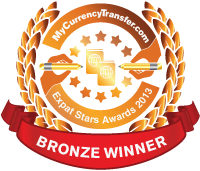 JoburgExpat is a fabulous expat blog about Sine and her family life in Johannesburg. Not only a fun and informative read but answering questions about Starbucks in the area to finding pool maintenance service, this blog leaves no question unanswered. Blog posts are beyond educational and informative for anyone thinking of moving to Johannesburg, South Africa.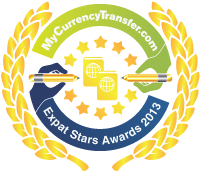 Xpat is a community website for expatriates living in South Africa providing a community discussion area, basic country information with local links and quality services. Whether you are a foreigner living in South Africa temporarily, on contract or studying or thinking of moving there permanently, this websites is a great website to connect with other people and find answers to almost any question!
ChickenRuby is a wonderful read of expat family life in South Africa. With a big love for Birmingham City and rearranging her house, ChickenRuby posts about bring up children in South Africa and sending them back to the UK. With emphasis on cooking and travelling around South Africa, this blog is a great read for parents and expats in South Africa.
ExpatCapeTown is the home of a german expat family living in Cape Town. Having travelled the world, they have finally settled in South Africa and never looked back! Sharing almost everything from safari tips to what to do with kids, the website is a great place to familiarise yourself with expat life and even sign up to receive a monthly newsletter with insider expat tips.
Expatica is a brilliant forum and community website for all things relating to moving, living, eating in South Africa. With the option to ask expert advice and top10 lists posted frequently, this is a great hub and domain for anyone living in South Africa.
M&G is South Africa's first ever internet-based news publication, reputed internationally for its quality content. Aside from keeping citizens informed about art & culture, jobs and business, it also runs blogs, job search sites and special reports and supplements making it a great read and source of information for anyone interested in the country.
ExpatHub is a guide for expats moving abroad. Explaining the things you may not find on generic expat websites, ExpatHub answers questions such as how much money one should save before moving abroad and explaining how tax returns work abroad. This website is an essential read for all those who have recently emigrated.
StoryofBing is the story and blog of a Singaporean living in Johannesburg, South Africa. She documents her adventures and experiences and the strains of living away from her loved ones. One of her specialities is food blogging with a Singaporean twist and also her 'Project 365', making a habit of taking a photo day, truly beautiful images.
Well done to all the SouthAfrica Expat winners which made the roll of honour! Winners are invited to upload their badge of honour to showcase on your website. You all deserve it!
Need any help to transfer money to South Africa or from South Africa? Try out our comparison tool today!
Written by Sofia Kluge on Google+