Top 10 Tips For Expats In Spain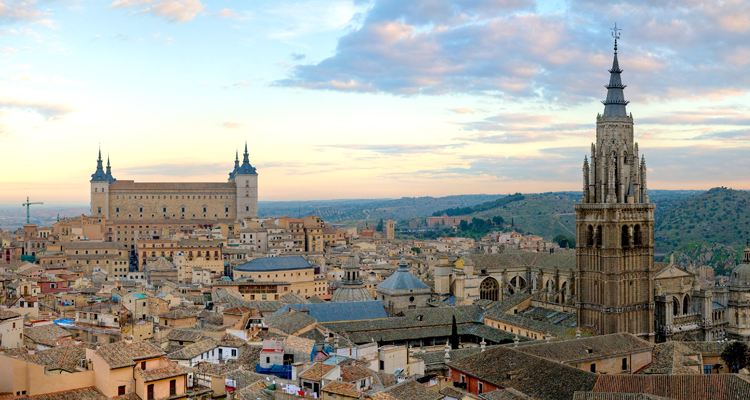 Spain has been a popular destination for expats for many years. In 2010, there were 4.5 million expats living in Spain – in fact, that's just over 10% of the population.
Most expats to Spain come from Latin America, but the country is also popular with those from parts of Asia, North America, Britain, Germany and France. Whether you are already immersed in the Spanish way of life or you are planning on moving soon, here are 10 ways you can make your transition to this warm, welcoming and thriving country easier.
1. Learning The Lingo
One of the most frustrating things for expats and seasoned Spanish citizens alike is not being able to understand a word each other is saying. Understanding at least a little of the native language will help you to get your point across especially when sorting out expat things like finding a doctor, speaking to your electricity company or negotiating rent. Enrolling in a language class is one of the best ways of learning Spanish and you'll also meet a few like minded people too.
2. Embrace The Sunshine
One of the biggest reasons people flock to Spain is the climate. So, embrace the sunshine. Get out and enjoy the outdoors lifestyle whenever you can and take the opportunity to try new activities. Golf, sailing, cycling and scuba-diving are in abundance here and are great ways to meet people and wind down after a busy week at work.
3. Adjust To The Spanish Clock
You'll find that timekeeping in Spain is a fairly flexible concept. In fact, many people joke that only two things happen when they are supposed to happen: bullfights and football matches. That said, don't be too annoyed when your plumber turns up half an hour late or if your train isn't running on time. It's just the Spanish way!
4. Travel The Country
Spain is a huge country and over double the size of the UK. If you really want to immerse yourself in the culture, we recommend you travel from region to region learning as much as you can. With its fantastic climate, beautiful coastline and fascinating cities, Spain really does need to be travelled to get the most from your expat experience.
5. Support A Fútbol Team
Football or fútbol as it is called in Spain, is by far the most popular sport. It's a sport that is enjoyed by many people in Spain: men, women, young and old. By picking a team, you can start to join in with the many lively debates before, during and after a La Liga match and really get in on the thrilling action that Spanish football has to offer.
6. Enjoy The Wonderful Food
Whilst Spain may not beat Italy or France in terms of culinary excellence, it certainly comes close. Try out as much Spanish food as you like especially dishes you may not have tried before. Spicy sausages, plump juicy tomatoes and wonderful hams are delicacies here and great washed down with a bottle of local Rioja.
7. Watch Spanish TV
The quality of some Spanish programmes may not always be up to much (although this can add to their charm), but by watching Spanish TV shows you can brush up on your language skills, and find out more about the Spanish way of life and how people interact with one another.
8. Enjoy The Local Fiestas
There are so many fiestas in Spain, you'll wonder why they ever bother to take down the decorations. Each town, city and village has its own monthly fiesta schedule and these events are something each community takes particular pride in. Fiesta time is a great experience and you'll get used to the many events held all year round. You might even find yourself taking part in making costumes and floats, organising a procession or wearing a costume yourself!
9. Get Used To Spanish Etiquette
In Britain, we are mostly known for our polite nature, our order and our manners and for saying "excuse me" and "sorry" quite a lot. Spanish social etiquette is quite different in this respect and people tend to be more direct.
Queuing is something which happens, but it is less of a rule than it is in the UK. Don't be surprised to see people jumping queues or not queuing at all. It can be one of the hardest things to adjust to at first, but this is Spanish life and it is something you will need to get used to.
10. And Finally, Drive Carefully
Spain has nearly double the amount of road fatalities than Britain and the number rises every year. Crazy overtaking, excessive speeding and sporadic use of the indicator are just some of the reasons you will need your wits about you when behind the wheel.