We've won! OPP Awards Silver Winner For Best Online Service
We're delighted to announce that MyCurrencyTransfer.com, the UK's leading foreign exchange comparison site, were humbled and honored to be awarded Silver for 'Best Online Service' at the 2012 OPP Awards Gala Dinner (Overseas Property Professional). Held at the Brewery in the City of London, the evening was a celebration of all things best in the overseas property industry and to pick up an award on the evening was a great privilege. The fiercely independent judging panel comprised of over 50 experts from around the world, which made victory even sweeter.
Co-Founder Daniel Abrahams comments, "We're absolutely overjoyed. To be recognised by the leading voice of the overseas property industry is something we are very proud of, and testament to all the hard work our team are putting in. For us, this is only the start and we will fight hard on innovating to help overseas property buyers & sellers search the cheapest and fairest deal on currency."
Co-Founder Stevan Litobac adds, "It's a thrill to win this prestigious award. We're both excited and humbled to win. There's a lot more to do, and we're striving to make a positive dent in this industry, to make it more transparent and more welcoming for the consumer."
The night itself was choreographed brilliantly by the team at OPP (Overseas Property Professional). Delivering such a positive and well attended evening with over 300+ industry faces was symbolic of the fact that the Overseas Property industry is alive and kicking.
We were delighted to be a part of the night and hopefully this award marks the first of many more to come.
Many thanks!
The team at MyCurrencyTransfer.com
For media contact & interviews: [email protected]
OPP Awards 2012. A night in pictures…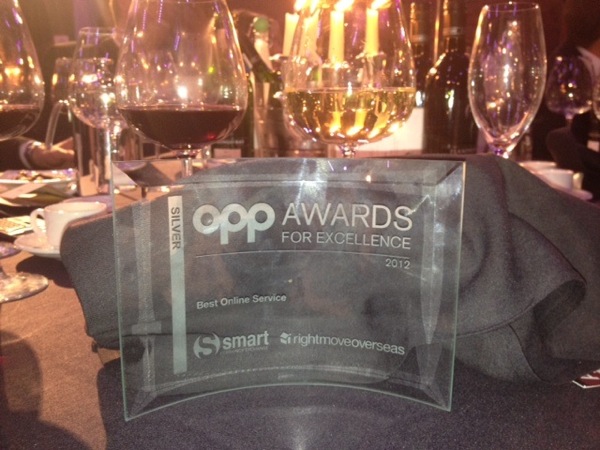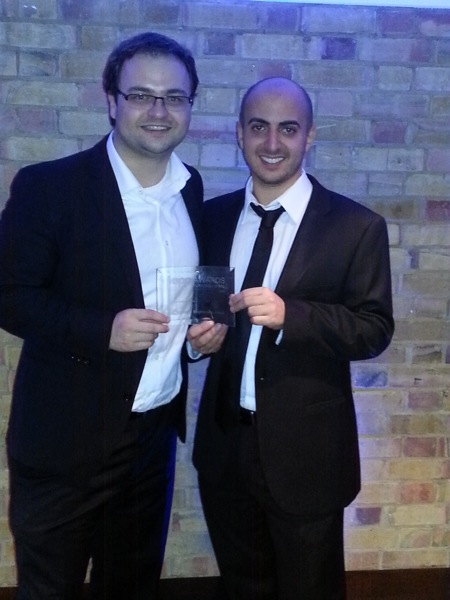 Co-Founders Dan Abrahams & Stevan Litobac
The Award
About OPP: The Overseas Property Professional (OPP), has been informing and bringing together global real estate professionals since 2004. The flagship title, OPP Magazine, reaches 4,500 readers each month and its digital circulation, including OPP newsletters, numbers an audience of over 600,000 across 80 countries.
About MyCurrencyTransfer.com: MyCurrencyTransfer.com is the UK's leading foreign exchange comparison site. The service helps individuals and businesses access the cheapest, fairest and most independent deal on money transfers. Together with our sister site MyTravelMoney.co.uk, the FX comparison brand attracts over 120,000 visitors to the site per month.