Transferwise.com Interview with Co-Founder Taavet Hinrikus
At MyCurrencyTransfer.com, we love partnering with innovative companies that share our ethos of helping customers get a fair and transparent deal on international payments. Transferwise.com are a fantastic example of a disruptive money transfer company that put the customer first. The peer-to-peer model is helping to democratise the sector and help customers save a small fortune versus transacting with a high street bank.
Our verdict: 5/5. Transferwise.com service cuts out hefty bank charges and inflated margins banks apply on the real exchange rate. The immaculately presented peer to peer service offers customers exceptional value for money & total transparency in pricing. 
Earlier this week, it was our great pleasure to interview Taavet – Co-Founder of Transferwise.com. Below are the best bits: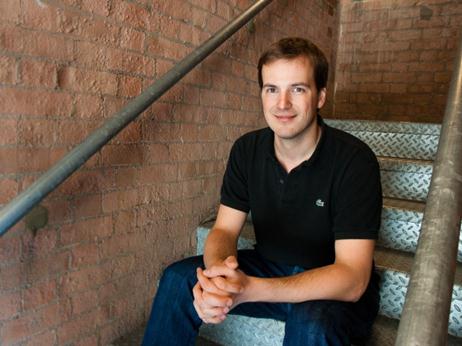 How did the idea for starting TransferWise come about & problem you are trying to solve?
Me and my co-founder Kristo were both being payed in foreign currencies. He needed Euros to pay his loan back in Estonia while I needed Pounds for my living costs in London. We figured out that we are losing ridiculous amounts of money when transferring money through our banks so we've start doing it between two of us. That saved us lots of money so we decided to build a product around it that other people could use. And save money obviously.
What other problems do you see in the market?
The whole banking industry just seems rigid and broken. There is a huge opportunity for startups like TransferWise to make banking more accessible and fair for people.
Who is your target market? Is it the high end property buyers, SME's, individuals sending small sums to family?
We are equally useful for people paying small bills in foreign currency as well as for those transferring large amounts between bank accounts. Also we are seeing more and more business users.
Your customers seem to love your service. Are you pleased with the traction to date & growth?
Yes. The growth we are seeing is great. There is still a lot of opportunities out there for us.
You have successfully closed a couple investment rounds. Tell us a little about your investors?
We are really happy to have such great company of investors with us. Some of your readers have probably heard of funds such as Seedcamp, Index Ventures, Kima Ventures and others. Not to forget some great individuals such as Max Levchin who founded Pay Pal. Having gained attention from these organisations and people tells us that we are on the right path.
What other financial companies do you admire?
Wonga is a great example of how technology can drive innovation in finance. Funding Circle is another company we love. In general we like anything that makes banking more accessible for people.
You quite rightly identify banks as the bad guys and expensive ones in this space (quite rightly). What is your view on traditional high end foreign exchange companies?
They need to make a 180 degrees turn and focus towards users – not only the profits!
The million dollar question: When will see US dollars as an available currency on TransferWise?
We hope people will be able to pay their Christmas dinner in New York this year through TransferWise. 😉
Where would you like to see Transferwise in 12 months time?
More supported currencies and less bankers' bonuses in 2013. Simple as that!
Where would you like to see the industry as a whole go? More transparency of course?
Yes, more transparency and fairness to the consumers.
You guys launched with us at the end of last week. It's great to have you on board. How are you finding life on MyCurrencyTransfer.com?
We love it. It's one of those independent and unbiased services that help people save significant amounts of money. And we're happy to be part of it.
Taavet Hinrikus, co-founder of TransferWise