British Food Shopping, Delivered Worldwide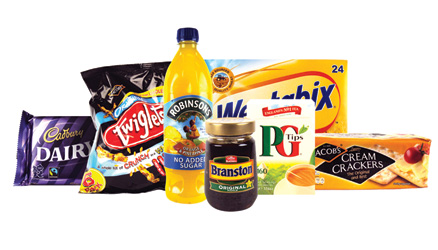 What happens when you relocate abroad and miss all those home comforts? Whether it is your favourite British chocolate or washing powder, Susie Bell of BritishCornerShop.co.uk has the perfect solution. As part of our series of guest blogs specifically aimed at expats, we are delighted to interview Susie Bell of BritishCornerShop.co.uk.
British Corner Shop is the online British supermarket with over 8,000 branded food, drink, toiletries and household products and competitively priced worldwide delivery. Our service is perfect for British expats, and anyone else who can't get hold of their favourite British food locally. Established since 1999, British Corner Shop is a trusted and well-known brand within the expat community. There is also a large wholesale arm, catering for business customers and customers in the food service industry requiring British products. What are your British favourites?
Daniel: What was the motivation behind the growth of the business?
Susie: More and more British people of all ages are moving abroad to live and often work and so the British expat community continues to grow worldwide. Easy access to familiar and favourite food and drink is important and can really help ease pangs of homesickness that can be experienced from time to time. Also, it's amazing what a difference to someone's life having access to their favourite washing powder, for example, can make! The power of this type of comfort should not be overlooked or underestimated. Although there are some shops that sell British products dotted around the world, they are often small with a limited range of products and can be very expensive too.
There is also a great international interest in everything British that continues to grow, particularly following the Royal Wedding last April and in anticipation of the Diamond Jubilee celebrations in June this year and the Olympics to be held in the UK starting in July too. British food in particular is becoming more popular than ever around the world.
In addition, we cater for a UK audience who are finding it more and more difficult to find some of their favourite branded products in the big UK supermarkets as many of them increase their own-brand ranges.
We wanted to offer our customers a wide range of British products all with worldwide delivery at a reasonable price, together with a professional and friendly service. Order from the comfort of your own home for delivery straight to you door wherever you are in the world! Excellent customer service is at the heart of the business with every member of staff always striving to achieve this.
Daniel: What are your best selling items?
Susie: Our most popular products at the moment include Heinz Baked Beans, Fray Bentos Steak and Kidney Pie, Bisto Gravy Granules, Paxo Sage and Onion Stuffing Mix, Branston Pickle, Marmite, PG Tips Tea, Jacob's Twiglets, Cadbury Dairy Milk and McVitie's Ginger Nuts. Is your favourite in there?!
Daniel: What are the top countries that you deliver to?
Susie: We deliver all over the world and last year we exported to 129 countries. The top countries include many European destinations such as France, Germany, Italy, Spain, the Netherlands, Denmark and Greece plus the USA, Canada and also Australia.
Daniel: What does the future hold for British Corner Shop?
Susie: We continue to go from strength to strength as we grow our product range and refine our processes to deliver the best service and offer the biggest choice to our customers that we can. We have some very exciting new developments in the pipeline for both the retail and wholesale sides of the business for the future so watch this space!