MyCurrencyTransfer.com Launch Online Currency Power 100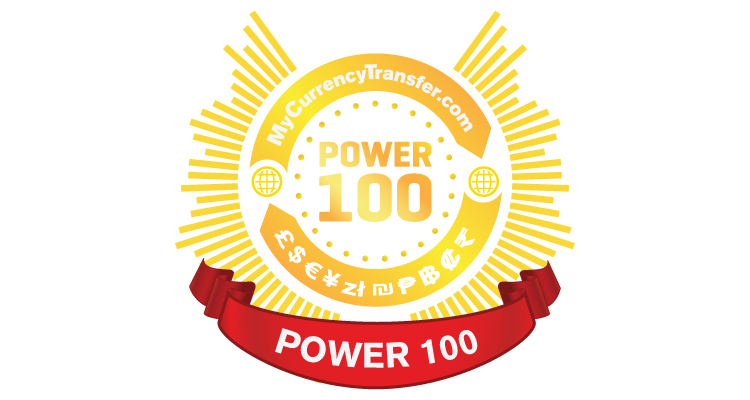 MyCurrencyTransfer.com, the world's leading foreign exchange comparison website, has today launched the MyCurrencyTransfer Online Currency Power 100. #MCT100 is a live social leaderboard, recognizing the Top 100 online foreign exchange influencers, drawing in scores from a wide array of social metrics.
The Online Currency Power 100 leaderboard is updated on a weekly basis and has identified the crème de la crème of online influencers in the currency space by using a variety of online tools including Klout scoring. Participants include, amongst others: CEO's, bloggers, money transfer companies, payment startups, economy news channels, social trading networks & journalists.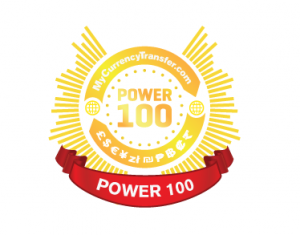 The goal of the MyCurrencyTransfer Online Currency Power 100 is to:
• Recognize influencers who are winning on social media
• Inspire community managers to become more social media aware
• Encourage the currency industry to further grow their social media footprint with quality content
Daniel Abrahams, Co-Founder & Head of Partnerships at MyCurrencyTransfer.com comments, ''Social media is a long term game & we're seeing both new currency startups, established brands, journalists & news channels using social platforms as a way to get close to customers. Influencers in our Online Currency Power 100 are increasingly realizing that building effective, long term relationships with customers can directly impact customer acquisition numbers.''
The Leaderboard Format
Points are collected and rewarded from multiple social channels. Scoring is directly linked to activity on, amongst others: Twitter, Facebook, Google+ & Linkedin. The more shares, retweets, likes & engagement, the more likely an account is ranked higher on the leaderboard.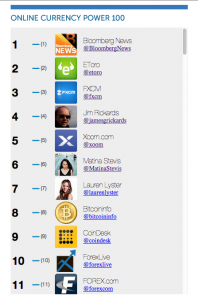 The Online Currency Power 100 leaderboard will operate on an ongoing basis, recognising the fact that new influencers will emerge & existing social accounts will not remain as active. New participants can submit their twitter account for inclusion here.
Take a look at the MyCurrencyTransfer Online Currency Power 100 & see weekly leaderboard updates
MyCurrencyTransfer.com's twitter channel @currencytransfr will also commentate on weekly leaderboard changes.
For further information please contact Aviva Tabachnik: aviva@mycurrencytransfer.com
Press: press@mycurrencytransfer.com
Daniel Abrahams on Google +