Top 10 websites for expats in France
Bonjour! And welcome to our next round of the prestigious Expat Star Awards – sponsored by MyCurrencyTransfer.com, which, in case you hadn't guessed already, honours our the top 10 websites and blogs for expats in France.  This list truly celebrates the cream of the crop – the piece de resistance in our book.
Very well done to French Connections, Lost in Cheeseland, Connexion France, which are our Gold, Silver and Bronze winners respectively.
Now for the rundown of our top 10 winners. Drumroll please: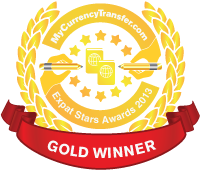 Frenchconnections.co.uk  found tweeting @francelovers
If you love all things France, you'll love this site, which is our overall Gold winner. From property for sale and short term accommodation to holiday guides featuring where to visit, this site has it all. It's a lovely little site with plenty of inspiration to boot. Whichever region of France you fancy, this brilliant platform is sure to whet your appetite.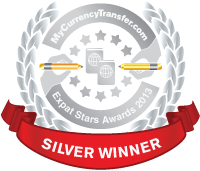 Lostincheeseland.com found tweeting @lostncheeseland
How could we not honour a website with such a brilliant name?! 'Musings on food, love, life and struggles in Paris' is what this blog is all about – and we absolutely love it! Whether or not you're into cheese, if you love the vin rouge, allure of the tour d'effeil and le metro, this one's for you. It's a true insider's look at all that's good about Paris and it certainly merits our Silver award.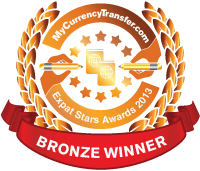 Connexionfrance.com found tweeting @connexionfrance
The Connexion is France's English language newspaper and, for anyone who hails from Britain yet lives in France, is a lifesaver in terms of keeping up-to-date with what's happening locally in a language you are fluent in. Needless to say, it's filled with news, features and even help guides perfectly suited to those relocating en France.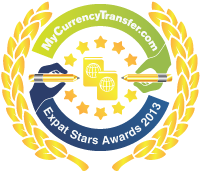 Lost-in-France.com found tweeting @expatfrance
Et voila – a brilliant little site full to the brim with useful and practical information for expats setting up home in France. Everything from skyping and cheaper internet calls back home to the French tax system and opening a French bank account is covered here.
Francethisway.com found tweeting @francethisway
If you've recently relocated to France and are worried about settling long term, this site has it covered. It's filled with personal takes on striving to become a French national and features lots of insightful posts on the likes of making a living online in France, moving house and much more. In a word – helpful!
Sarainlepetitvillage.com found tweeting @saralouiselpv
Sara in Le Petit Village is a really amusing blog for anyone who can identify with settling in France and all the adventures and quandaries it has in store. Funny pictures and 'warts and all' stories are the life blood of this site and anyone who loves a rom com will love it!
Aussieinfrance.com found tweeting @aussiefrance
Aussie in France provides a brilliant insight into settling in Europe when you're upbringing has been Down Under. You'll find great personal stories, recommended places to eat, drink and stay and much more here, as well as where to shop, what to cook and which wines to seek out. But don't be fooled, it's not just for Aussies – it's a brilliant information point all round.
Greetingsfromtheamericangirl.com found tweeting @petitelinds
What a funky blog! This well-designed platform almost reminds us of Wonder Woman and has a really fun feel about it. It's smart, picture led and is full of anecdotes and personal experiences based on being a young American women living in France. Definitely worth a look &  a worthy winner.
Completefrance.com found tweeting @francemagazine
Complete France is exactly that and does just what it says on the tin – covers the entire of France in terms  of property, every day living, holidays, language and culture and much more besides. Make sure you bookmark this one.
Littlepiecesoflight.com found tweeting @milstersmac
Little Pieces of Light is a romantic little site – and isn't that just the French way? Great photography, tips and personal experiences are the order of the day – and we love it! In short, clever title, clever blog and a real insight into the ups and downs of living as an expat in Paris.
Congratulation! Our ten Expat rockstar winners and finalists are invited for an interview on MyCurrencyTransfer.com & eligible to upload their badges of honour from the main Expat Star Awards 2013 page.
Tell the world how good you really are!
Are you sending money to France? Let us help you find the best deal…
So.. what do you think of our top 10? All your comments, thoughts and tips are welcome!
Dan Abrahams on Google +