Sara in Le Petit Village Interview with Sara Louise

How does someone go from a city life of 'pencil skirts, stilettos, drinks after work followed by taxis home' to French village life with the daily "5pm glass(es) of Côtes du Rhône?" Meet expat rockstar Sara from Sara in Le Petit Village. Following her storming success in the expat star awards, we took some time out to interview her.
Hey Sara, how does it feel to be a winner in the expat star awards?
It feels wonderful of course. Anytime anyone even reads my babblings, let alone singles me out for an award is cause for a happy dance.
What is Sarainlepetitevillage?
Sara in Le Petit Village is my little space on the internet where I write all about my adventures an misadventures in a small village in the south of France.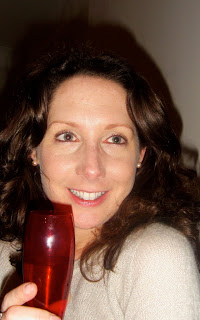 What was the inspiration for launching your blog & what are you trying to achieve?
My inspiration basically came from not wanting to go the way of Jack Nicholson in The Shining. My village is small and isolated, and when I first followed my French husband back to France, I didn't speak the language and wasn't working. Writing gave me something to do, and blogging, helped me to forge friendships and connect with other expats.
Biggest blogging challenge?
Blogging is like a part time job, and as such, you have to make the time to do it.
If you could only give one piece of advice for a new expat, what would it be?
Learn the language!
If you could only give one piece of advice for someone repatriating back home, what would it be?
Make sure that you've thought your decision out thoroughly and aren't rushing into anything.
What can we expect to see over the next 12 months?
The next twelve months in the life of Sara in The LPV?! HA! As my readers know, that is a question that cannot be answered. But whatever happens, it will be entertaining, I can assure you.
What are you most proud of since launching your blog?
I'm proud that I've kept it up for over three years, and I'm especially proud of the fact that people continue to read it.
Biggest challenge growing your blog?
The same as number four, making the time.
How do you transfer money abroad? Bank or Broker?
As soon as I have money to transfer, I'll get back to you. I guess I need to work on number nine a bit more.
Interview by Daniel Abrahams on Google +