Best Tweets Of The Week – Eurozone And Greece Crisis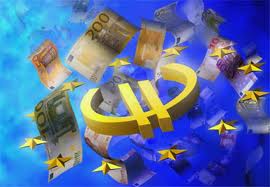 Top Tweets Of The Week From The Eurozone Crisis
Today, our editorial team at MyCurrencyTransfer.com provide a roundup of the most insightful, opinionated, bemused and popular tweets of the week summing up the Eurozone and Greece crisis.
People are upset, angry and certainly opinionated about all things Euro and Greece. We wanted to take some time out to sum up these frustrations and provide a unique insight on what citizens, just like you or I, feel about this mess.
These are the best tweets of the week we could find:
@vonggas Once Greece makes its exit, can Euro accommodate India? On second thoughts it can't. Even we don't like austerity
@jamiepaulcullen If Greece exit euro they should have to adopt Punishment Currency #1. Notes have picture of Merkel in PVC holding a cane. Coins are jagged
@rtcc_edking Hard to see what EU can offer finance wise at #UNFCCC talks. Greexe euro exit cd cost 1 trillion…
@CathiThalia Greexe has named its Euro Squad. Fit GK & lots of long names. Besides that & needing a government, talk here is that Beckham is in Athens
@Peston Do you think a European super state is feasible? Conspiracy theorists would have us believe so #eurozone #euro #greece
@asentance ''A fish rots from the head.'' In Greece, and in the EU/euro more generally, we need better leadership to resolve the current crisis
@TribeDoctor If #Greece exits the euro keep your eye on Portugal & Spain. The house of cards may be tumbling
@stratosathens Guardian's front page $1,000,000,000,000 – the cost of Greek euro exit
@TayCPO ''The damage to the rest of Europe if Greece were to leave the Euro would be somewhere between catastrophic and armaggedon
@echevabcn It's happening LIVE – Greece exiting the Euro
@harrybous Got to save Greece in Euro
@Owen Callan L-Pap back… DJ Papademos: Renouncing Bailout would be disastrous, lead Greece out of euro, possibly out of EU
@Mantejd Editorial meeting today – Greece, Euro, Burma and Pet Insurance. I thought holidays, spending money, Burmese rubies and should I get a dog
@stevegreen39 If a banker has not made contingency plans to avoid losses if Greece leaves Euro then they do not deserve a salary let alone bonus #Eurozone
@Danxross Get ready for cheap holidays to #greece people, the second they pull out of the Euro they can devalue their currency and have us flocking
@IsabelCavill Off to Greece for a fashion conference. Anyone got any thoughts on the effect of an exit from Euro on Greek's fashion retail businesss?
From the team at MyCurrencyTransfer.com & MyTravelMoney.co.uk, have a great day!
Join in the discussion @currencytransfr and @mytravelmoneyuk