Top 10 Websites For Expats In Canada
Welcome to yet another round of MyCurrencyTransfer.com Expat Star Awards – the Oscars of the online expat community! This time, we're honouring the top 10 websites for expats in Canada.
Now for the rundown of our top 10 winners. Drumroll please: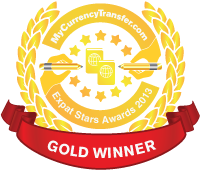 Correr Es Mi Destino – Meet Zhu – aka Juliette – who is a self confessed city-girl-turned-backpacker who is, of course, now living in Canada and has been since 2004. Her blog is incredibly funky, well written and top of our favourite list when it comes to all things Canada. It's the perfect read to pour a brew and dunk a biscuit with as Zhu gives the lowdown on what it's really like to live in one of the world's most coveted destinations. What's more, you can even buy some of her stunning pictures in her online shop. Well done, Zhu… you've struck Gold.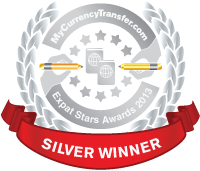 K & K Adventures – Next up are Kieran and Karen – a couple living in Toronto and proud winners of our Silver award. Their blog is packed with great features on moving to and living in Canada, as well as guest posts, interviews and plenty of good photography. Their move and integration into a new country hasn't been easy and here they tell all… warts and all. They are the first to admit though, that all the effort has been worth it and their story is a really good example for other young couples looking to make the leap abroad.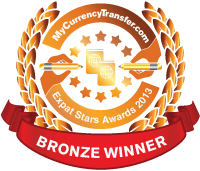 SimplyBritishFoods.com  – Simply British Foods is… yep, you guessed it – an online supplier of British food. It's a lifeline for expats living in Canada who miss their home comforts and everything from Walkers crisps and Cadbury's chocolates to Heinz soup and Bisto can be bought here. But it's not just a pretty site full of UK comfort foods, it has his own blog to keep shoppers up-to-date with what's new and what's happening. We think the whole concept is a pretty clever idea and so have awarded it our Bronze honour.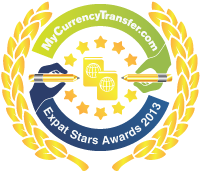 The Canadian Expat – The Canadian Expat is more of a picture-led blog, punctuated with comedy cartoons and artwork which illustrate Canadian life but it's really fresh and contemporary. It has a pretty large following and it's easy to see why. Check it out sometime…
Expat Log – Expat Log is a really imaginative and educated expat blog, touching on more serious and complicated issues than you might expect. Blogger Aisha Ashraf has already won a string of awards for her writing, including the number one spot in the 2012 Brave Little Blogger Contest. Well done, Aisha – here's another one to add to your collection.
Toronto Newbie – Another blog award winner, Toronto Newbie is not only a great read – by British journalist Charlotte Santry, who's now living in Toronto – but it's so easy to navigate and really home in on what it is you want to read about. The simplest concepts are always the best and this one doesn't disappoint. This is a lovely, clean blog and the content is wicked.
Canuck Abroad – Canuck Abroad is for people already living in Canada and planning overseas adventures or for repatriates looking to integrate back home, wherever that may be. But whatever the reason for leaving Canada (and let's face it, it's going to be a good one), this website features everything you might want to know, from visa and immigration advice to how to book cheap flights and hostels.
I Backpack Canada – Although this is really more of a travel blog, rather than aimed specifically at expats, it makes our top 10 for its amazing content and worthy photography. It leaves no stone unturned when it comes to describing Canada through the eyes of a newcomer. It's such an easy read, it's almost like a friend.
Toque & Canoe  – Again, Toque and Canoe is more of a travel blog focusing on Canada but it's one worth bookmarking if you live in – or are visiting – Canada and love adventure travel. This one is largely about the great outdoors and features some great tales from well published writers with, of course, some stunning shots to boot.
Kwintessential Canada – 'Canada – Language, Culture, Customs and Etiquette'… that's what it says on the tin. And, surprise, surprise it covers exactly that. It's a great insight to Canadian etiquette for anyone who's new to the territory and it has some interesting facts and statistics on the country too. It's definitely a handy tool, packed full of knowledge.
Well done to the Expat rockstars which made the grade. Winners are invited to click here & upload their badge of honour to showcase on your website. You deserve it!
Looking to Transfer money to Canada for an overseas property purchase or emigration? Use our online comparison tool to find the best rates.