Top 10 Websites For British Expats
Welcome to the second round of the MyCurrencyTransfer.com Expat Star Awards in which we're honouring the Top 10 Websites for British Expats!
Congratulations to our Gold, Silver and Bronze winners, which are britishexpats.com, telegraph.co.uk and britishcornershop.co.uk, and, of course, to our seven finalists.
Congratulations to our top ten listed below: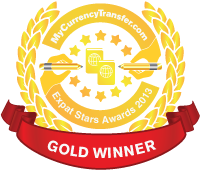 BritishExpats.com found tweeting @britishexpat
Top of our chart is britishexpats.com – an expat community site which ticks all the boxes and, as such, is our overall Gold winner in this category. It features a wealth of information relating to expat life, covering news, features, exchange rates, classifieds, photos and more. Our favourite elements, however, are its Members' Blogs and the Discussion Forum, on which you'll find all manner of questions posed by people looking for some authorative advice from like-minded travellers. Just a few of the favourites we picked out include 'Can you get Cutters Choice tobacco in Portugal?', 'Is it worth bringing a credit history across?' and 'Is 43 too old to emigrate to Canada?' Now where else could you get first class answers to such specific questions? Hats off to the team – keep up the good work!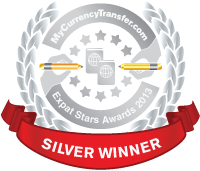 Telegraph Expat @telegraphexpat
At number two, our Silver winner is the brilliant expat section of The Telegraph online. With so many seasoned expats penning great features for the site, this website has become one of the most visited resources for fun, informative opinion pieces and solid advice when for setting up home overseas. We regularly stop by to catch up with all the latest expat news and gossip – and we're not even relocating! That's testament, we think, to the quality of editorial and genuinely useful content.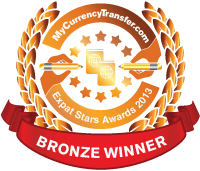 British Corner Shop – found tweeting @britishfoodbcs
Our third winner in this category is britishcornershop.co.uk, which walks away with our Bronze accolade – thanks to its brilliant online service delivering British food shopping to expats all over the world. Its innovative food provision means that, wherever you are in the world, you can always get your favourite brands and products – whether it's McVities chocolate biscuits, Branston pickle or Walkers crisps. If you live or are moving abroad, make sure you bookmark this site!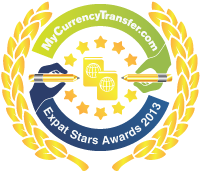 Weather2Travel.com – found tweeting @weather2travel
Our first finalist is our favourite for finding out where is hot and when. More than 4,000 hand-picked destinations are featured on this site, which gives the lowdown on monthly climes, weather forecasts and reports – ideal for would-be expats to check out their preferred country of relocation in advance. There's no point in escaping the British weather to head for somewhere with even fewer days of sunshine after all!
Finalist britsabroad.com is, in a nutshell, a social forum for expats around the world. It's a simple way to share news, gossip and chat wherever you happen to be on the globe. Forums are split by country and there are separate sharing categories – making it really easy and a pleasure to use. What's more, there's even a section for Media Requests which means, if you run your own business abroad, you might have the opportunity to take advantage of some free PR.
Pomsinoz.com @pomsinoz
We love the name probably just as much as we love the features of this site! What could better sum up a forum for British expats living in Australia than 'Poms in Oz'? It's also where you'll find everything pertaining to a relocation Down Under, such as migrations issues, transport and shipping, and much more besides. There's even a Living & Lifestyle section in which you'll find current vacancies and Want ads.
myexpatshop.com does exactly what it says on the tin – otherwise translated as 'A taste of home delivered to your home in Switzerland'. Whatever British expats living the Swiss lifestyle are missing from back home, they're sure to find it here. So if you're living in Switzerland but have a hankering for Bisto gravy granules, British sausages and Marmite, look no further than this brilliant website which even offers gift wrapping and other international foods.
Expat.Meetup found tweeting @meetup
This site is a great way to find or set up social meet-ups for every purpose or shared interest you can imagine – in many parts of the world, from Edinburgh to San Francisco. Of course, it's a fantastic way to meet friends, join groups, take up new past times and find out about events in your area – something which can otherwise be difficult to do if you don't have the know-how in a new country or city. It's safe to say we're seriously impressed!
BigAppleBrits.com found tweeting @bigapplebrits
bigapplebrits.com is New York City's foremost events and social networking community for British Expats living in the area. In such a big city, no doubt it's a welcome resource for many. Blog posts cover a wide range of topics, from pensions transfers and upcoming seminars to how and where to watch 6 Nations Rugby matches with fellow Brits in the Big Apple and even where to order your traditional Christmas cake from. There's even a complete Events Calendar to boot!
For events, online shopping guides, flights, tickets, hotel reviews, finance and even quick-fire quizzes, britishexpat.com is a nifty little site. Our final finalist has a whole host of surprises in store for British expats looking to browse their options. It, too, has an international events calendar and some really insightful articles worth sharing.
All our winners and finalists are invited for an interview on MyCurrencyTransfer.com & invited to upload their badges of honour from the main Expat Star Awards 2013 page.
Tell the world how good you really are!
Need any help to Transfer Money to the UK? Use our comparison tool at Mycurrencytransfer.com
So.. what do you think of our top 10? All your comments, thoughts and tips are welcome!
Dan Abrahams on Google +