Expat Star Awards 2014


Top 10 Websites for Expats in UAE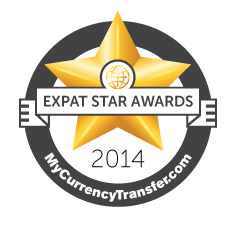 Welcome UAE friends to the 2014 Expat Star Awards, sponsored by MyCurrencyTransfer.com.

Our 'Top 10 Websites & Blogs For Expats living in the UAE' award, recognizes, rewards and celebrates stellar site that share everything there is to know about moving to the UAE to live. Through personal stories and informative facts, these websites will you keep you hooked and educated about the United Arab Emirates.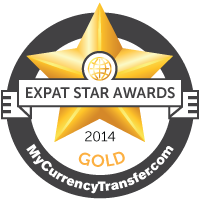 Huge congratulations to ishitaunblogged.com for winning our UAE category. There's more to life in Dubai than the glittering shopping malls and miles of beaches, and ishitaunblogged.com sets out to prove it. Featuring stimulating posts on everything from Dubai culture, cuisine, history and travel stories, this is the blog for the expat who is looking for a little time out from the hustle and bustle of Dubai. And it's not just Dubai that gets a lookin. You'll also find some fascinating insights on Kolkata and many other destinations around the globe. We loved this fresh approach to blog writing and the diverse range of topics it covers. From chef talk to stories filled with nostalgia, you'll find it all here. Well done!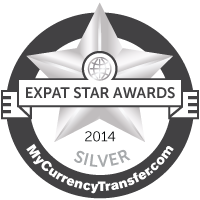 Second place in this category goes to one of the most popular go to websites for expats all over the world – Time Out. Timeoutdubai.com, as you would expect, is packed with things to do, places to visit, places to shop, restaurants to experience and much more. For the expat looking for ideas for killing some time or filling some time, Time Out contains a cornucopia of ideas in one handy place. Their daily "5 Things To Do In Dubai" features are well worth signing up to if you ever find yourself at a loose end and you'll also find discount tickets and other last minute deals at the touch of a button.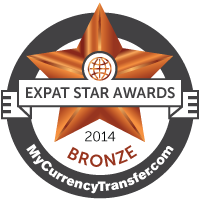 Expat Echo Dubai
If you're thinking about relocating to Dubai, or you have already taken the plunge, put Expat Echo Dubai at the top of your reading list. Written by Dubai expats for Dubai expats, this is a great site that offers real world experiences, fascinating insights and interesting tales about life in Dubai. You'll also find lots of in-depth information about the many communities of Dubai and how to choose the best place to live. They are always on the lookout for writers too so if you fancy yourself as a travel blogger or you simply have a funny or interesting take on expat life, they would love to hear from you. Congratulations on coming third in our UAE category!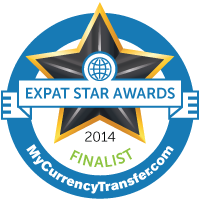 Thinking of moving to Dubai? Livingindubai.org can guide you through the process. From finding a house and mortgage to adjusting to the vibrant but often challenging way of life, this website has everything a Dubai newbie needs to make the transition as painless as possible. You'll also find handy expat videos featured on the site that share tips on moving to Dubai in an engaging and easily accessible format. This is a great website for dipping in and out of as everything is easy to navigate and laid out really well.
The Desert Life
Jane hails from Manila and admits to be suffering from a quarter life crisis. After spending two years living in the Gulf, she decided to document her adventures in this fascinating and often very funny blog. Jane covers everything from local events to desert life and everything in between. Her food blogs will have your tummy rumbling and if you are looking for somewhere great to eat, she has sampled lots of wonderful local restaurants on your behalf. Great reviews, fresh writing and a diverse range of topics make this expat blog a real page turner, or page swiper depending on what you are reading it on!
We love this vibrant colour-coded honest guide to life in Dubai. Featuring all the expat information you could ever need, everything is laid out in a really easy to use light and bright format and is really pleasant to read. Culture vultures simply need to click on blue to get the low down on the latest events and for expats looking for lifestyle tips and information, it's orange! Updated regularly and full of useful links and informative blog posts, it's easy to see why doindubai.com made it onto our leaderboard.
Lady Anne, or just Lady as she prefers to be known is a Filipino expat living in Dubai. Her blog takes us on a thrilling, tantalising and fascinating journey through Dubai and beyond with lots of foodie facts, restaurant reviews and random thoughts along the way. If you are looking to dip into a really personal, fun and fresh view of Dubai life, come and spend some time with Lady and her sweet escapes!
Footsteps of a Wanderer
We were enchanted by the name of this blog and the sense of freedom it provoked. If you love nothing better than to shrug off the corporate suit at the weekends and enjoy a weekend exploring everything that the UAE and the rest of the world has to offer, footstepsofawanderer.com will be your guide. Packed with lots of ways to spend your time and loads of insights into Dubai life in general, we think this is a travel blog that you will want to return to time and time again.
If you've just moved to Dubai and you're missing your regular runs or you're looking for a way to get fit, Abu Dhabi Striders is here to get you off the sofa. They hold weekly training sessions that will test your limits and have you romping across the finish line like a true champion in no time. Events are open to all runners of all ages and abilities and are a great way to meet other expats.
Mommy In Dubai
Living in Dubai can be tough for any expat, but with two children in two it can be a real challenge! Luckily for other mums making the transition with their families in Dubai, there is mommyindubai.com. Here you'll find lots of hands on advice on where to go with your little angels, how to juggle work and childcare and things to do at home. We're really tempted to make ourselves a personalised crown as featured in the craft section, but for now, the runners up crown goes to mommyindubai.com. Well done!

All our winners and finalists are invited to upload their badges of honour from the main
Expat Star Awards 2014
page.
Tell the world how good you really are!
Need any help to transfer money? Use our comparison tool at Mycurrencytransfer.com
So, what do you think of our top 10? All your comments, thoughts and tips are welcome!
Aviva Tabachnik