Expat Star Awards 2014


Top 10 Websites for Expats in Italy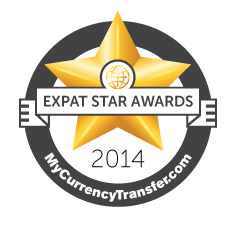 Ciao Italians and friends to the 2014 Expat Star Awards, sponsored by MyCurrencyTransfer.com.
Our 'Top 10 Websites & Blogs For Expats in Italy' award, recognizes, rewards and celebrates expats living in Italy, from around the world. We've gathered the most thought provoking and adventurous expats living in Italy, who left their lives abroad for pasta and more!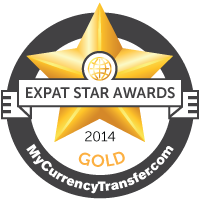 Congratulations to our winner of our Italy category. We love survivingitaly.com and the laugh out loud anecdotes, awesome journal entries and tips for expats. Written by an American expat in Italy, this wonderful blog is, as the author says, a "hysterical struggle with language, love and culture". If you're offended easily or don't understand irony or sarcasm, this website is probably not for you. On the other hand, if you love gritty, witty stories straight from the heart tinged with a little bad language and a lot of humour, you're going to love it! We especially enjoyed the blog entry entitled "Christmas In Italy 2013: The Time The Blowdryer Ate My Mother-In-Law's Head". And if that doesn't get you visiting this winning blog, nothing will!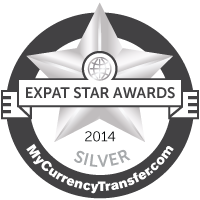 Wouldn't it be great if there was an international community of expats writing informative blogs for other communities of international expats? Introducing our second place award winner, internations.org. This impressive blog was started in 2007 and is now the biggest expat network in the world. Uniting over 1 million expats from countries all over the world, Internations is definitely a site you will want to add to your expat bookmarks. Here you'll find over 390 communities from all over the world sharing tips, stories and information with other likeminded expatriate souls.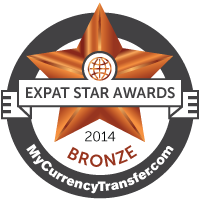 Krista was born and raised in Southern California and now lives in Florence, Italy. She has an orange cat, sometimes wears too much jewellery and is always busy learning about the Italian way of life. We're lucky that she has chosen to write about her adventures too as they are always fun to read, filled with interesting tips about where to go and what to do and packed with fantastic photos. Well done Krista on winning our third place award!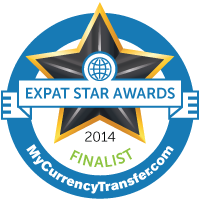 The name of this blog alone is enough to intrigue you into paying it a visit. Erla Zwingle is the owner and writer of this fascinating take on Venetian life and whilst she insists she is not a travel writer, she has a knack of being very good at writing about her travels! Erla visited Venice on an assignment from National Geographic back in 1994, and she never left! Come and find out what captivated her enough to call Venice her permanent home.
If you're looking for another expat blog about amazing Italian food and fabulous scenery, this isn't it. We liked this blog because of its unique take on Italian life from an American expat's point of view. What you get here is a gritty and very real account of expat life from a writer who is still adjusting, battling with feelings of homesickness and dealing with the many frustrations of moving to a new and unfamiliar country.
Wanted in Rome is an English magazine designed for expats moving to and living in Italy's Eternal City. This fortnightly magazine packs a punch when it comes to finding somewhere to live, items for sale through the classifieds, event info and useful numbers. In fact, Wanted In Rome is now the leading point of reference for any expat living in Rome and is also printed and distributed to 20,000 people across the city.
Looking for a chance to meet real expats in the flesh? Come on, don't be shy! Expats Living In Rome is an international social network run by expats in Rome for expats in Rome. They meet regularly for dinner, speed meeting, happy hour and more and will welcome you into the group with open arms and introduce you to other expats. If you are feeling like you are the only expat in the world, and it can often feel that way, this is the social networking site that will help to get you acquainted.
From interior decorating ideas to learning new Italian phrases, there is something for everybody at lifeinitaly.com. We especially liked how the site is laid out and how much information is available under each menu. The food and wine section alone will keep you busy (and salivating) for hours! They also have a great forum if you fancy a chat or meeting up with expats in your region.
Four Seasons of Travel
Just when we thought to ourselves there doesn't seem to be an expat blog featuring gluten free recipes, fourseasonsoftravel.com came along to prove us wrong! We loved this intriguing insider's guide to the best places to visit, the best way to travel and of course, how to live a gluten free lifestyle in Italy – not easy when you are surrounded by gorgeous breads and pastas!
Sara Rosso swapped California for Italy back in 2003 and is now proud to call Rome her home. Ms. Adventures in Italy is her homage to all things Italian including wonderful recipes and places to visit. She also writes tips on how to grow a business and technical how-tos across a range of subjects. We don't know how she finds the time, but we're glad that she does!

All our winners and finalists are invited to upload their badges of honour from the main
Expat Star Awards 2014
page.
Tell the world how good you really are!
Need any help to transfer money? Use our comparison tool at Mycurrencytransfer.com
So, what do you think of our top 10? All your comments, thoughts and tips are welcome!
Aviva Tabachnik