Expat Star Awards 2014


Top 10 Websites for Expats in Australia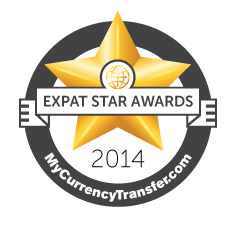 Welcome Aussies and all to the 2014 Expat Star Awards, sponsored by MyCurrencyTransfer.com.
Our 'Top 10 Websites & Blogs For Expats in Australia' award, recognizes, rewards and celebrates websites and blogs for expats who now are called Aussies! Traveling further than most people, we've found the leading storytellers to share with you.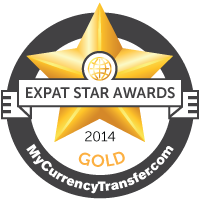 Congratulations to AustraliaForum.com for winning our Australia category. We loved this site purely for the huge amounts of expat information available here. Moving to Australia can be a long and arduous task, but with AustraliaForum.com by your side, you'll have all the answers you need at your fingertips. From the application timelines showing you how long it could take for your application to be approved to the fascinating articles showcasing the ups and downs of expat life, there is something for everybody on this well organised site. You'll also find a whole section dedicated to answering your questions about Form 80. Always on the lookout for new immigration and expat stories, AustraliaForum.com is packed with experiences, articles, a busy community forum and the latest news from down under.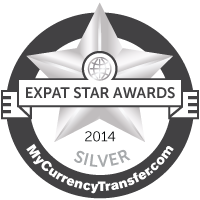 The New Australian
If you don't appreciate good grammar and you are offended by bad language, you may not like this blog as much as we do. However, if you love witty stories told with tongue firmly in cheek with a smattering of well placed naughty words, this is the blog for you! Written by an English expat on their long journey to Aussie citizenship, this blog is packed with amusing stories and real world experiences that make for some great reading amongst all the other expat information you'll need to gen up on. There's beer, there's sports and there is a great general whinging category that had us nodding enthusiastically. Great stuff and a worthy winner of our 2nd place silver award.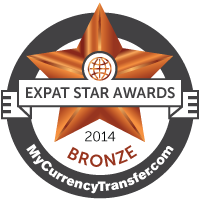 Stumble Down Under
Cosette is a Cuban-American living in Australia. Her blog shares many of the joys and challenges she has experienced in moving to a remote country that she had never even visited before. We love this honest and engaging take on Aussie expat life and it's written in such a way that it provides a fascinating insight for expats and Melbourne locals alike. New posts are published regularly and you can even catch up with Cosette's latest adventures via her RSS feed. Well done on taking a place on our winner's podium Cosette!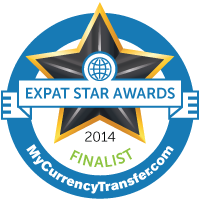 Surviving Oz
Lisa came to Australia for a three month visit. That was twelve years ago and she's still here! Our first runner up is a worthy award winner and we found some wonderful gems on her blog. One of our favourite posts was all about bacon, or bacon flavoured chocolate to be exact, and we also loved the recipes, the ability to skip back through Lisa's archives with ease and the fresh and lively take she has on all things Oz.
Rita started her blog back in May 2012 because as a new expat living in Australia, she felt isolated and missed her loved ones back in Canada. What started out as a craft blog all about knitting and other crafts, has rapidly grown into a fascinating collection of stories and general thoughts about life in Australia. You'll also find some great tutorials if you have always wanted to take up the knitting needles and create something spectacular.
Taraustralis is written by an "American girl gone walkabout in the great big world". If you're thinking of doing the same, and especially in Australia, let taraustralis.com be your guide. From negotiating at the day markets in Sydney to playing Aussie bingo, this is the site that will give you the tips you never thought you needed until you needed them!
Allo' Expat Australia
Allo Expat Australia features everything an expat would ever need and a whole host of helpful tools to make life in Oz just that little bit easier. From obtaining quotes from international removal companies to converting currencies at the touch of a button, australia.alloexpat.com impressed us with its sheer amount of useful information. You'll also find expat guides to Australia and other countries, recommendations for expat services and a forum full of adventurous souls who have either moved to Oz or are thinking of taking the plunge.
Aussiemove
Want to know more about the suburbs of Australia? Need detailed information on how much houses cost or where the best local amenities can be found? Then let aussiemove.com guide you in the right direction. We loved the look and feel of this site and how much time and effort has gone into creating a regional guide for those looking to move to this vibrant and diverse land.
If you're experiencing a dilemma with the expat process or you have a question about anything related to Aussie expat life, you can bet it will can be dealt with or answered at pomsinoz.com. There's a forum category here on practically everything, from shipping pets to arranging currency transfers and removals. You'll also find forums dedicated to specific territories in Australia and with thousands of posts to wade through in each section, you're sure to find what you need.
Want to find the best cheap eats in Sydney, a place to hook up with free WiFi or simply looking for more info on the cost of living in Oz? We found sydneymovingguide.com one of the best resources for expats looking to make the transition to Australia as seamless and as cost effective as possible. Here you'll find some great articles and advice that will help you with everything, from relocating your treasured belongings to jumping through the many hoops of the visa application process.

All our winners and finalists are invited to upload their badges of honour from the main
Expat Star Awards 2014
page.
Tell the world how good you really are!
Need any help to transfer money? Use our comparison tool at Mycurrencytransfer.com
So, what do you think of our top 10? All your comments, thoughts and tips are welcome!
Aviva Tabachnik